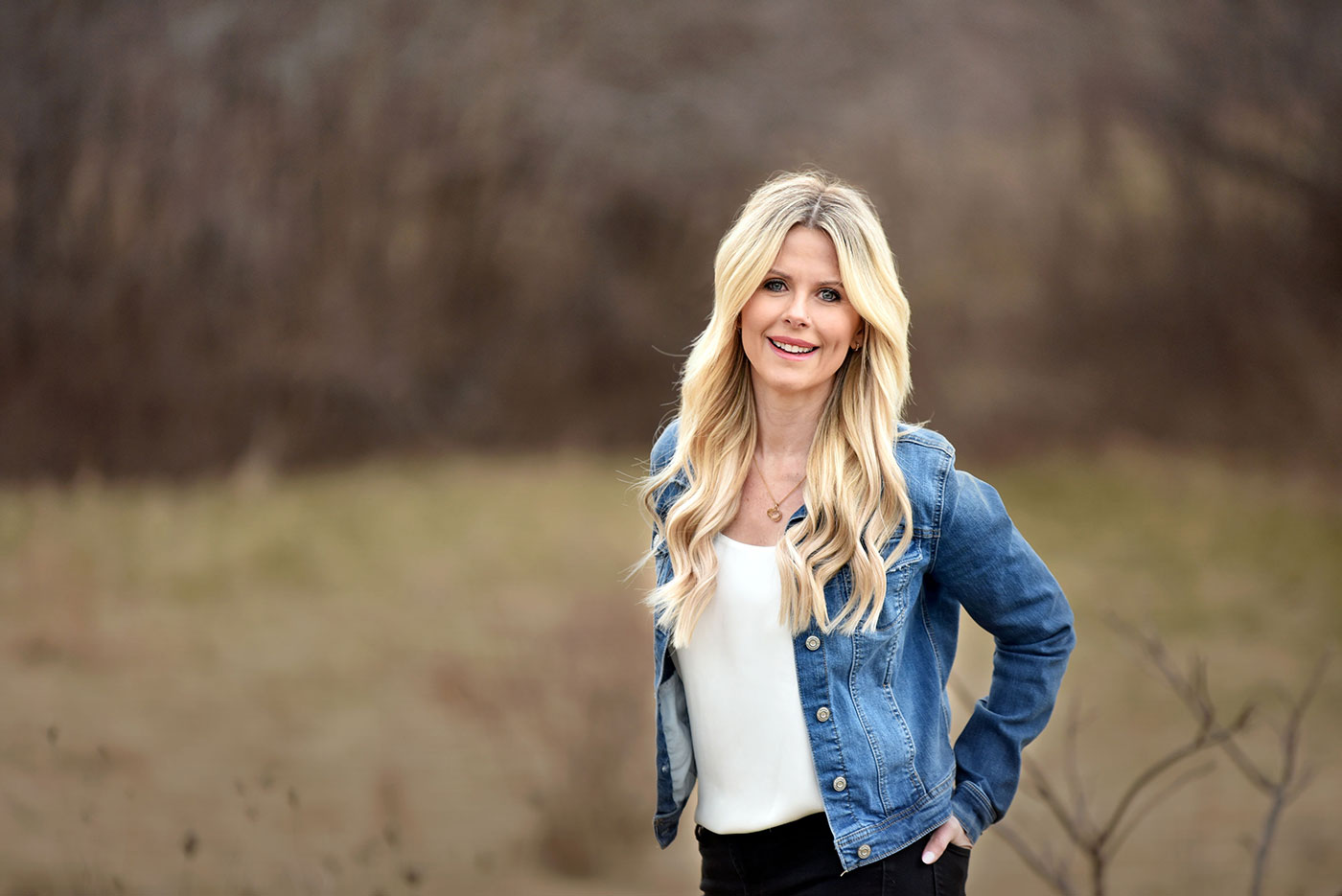 Natalie James of Vent Blow Dry Bar
Meet Natalie James—wife, mom of three, entrepreneur, founder and CEO of Toronto's most exclusive blow dry bar – Vent Blow Dry Bar.
For 20 years Natalie gained valuable experience through her career in politics and not-for-profit. Throughout this time she felt most inspired by the stories of female entrepreneurs, for their sense of adventure and willingness to take risks.
Feeling a strong desire to make a drastic change in her own life, Natalie set out to take a detour and leave her stable career to carve her own path.
In July 2017, Vent opened its first location in Liberty Village. Vent quickly gained momentum and has welcomed thousands of clients from the GTA and visitors from around the world. Clients experience Vent's unique approach to affordable luxury and exceptional customer service.
Dedicated to providing outstanding experiences, Natalie believes in challenging her team to be the best in Toronto. Natalie promotes a workplace culture that treats her team members like family. She believes that the best way to achieve an outstanding customer experience is to treat her team members as Vent's most important asset.
Vent's mission is to fill the gap in the hair industry by providing an alternative to the full-service salon. It is a place where women can get a professional service in a unique atmosphere complete with high-quality beautiful finishes. A space designed to save busy women time, empower them and build their confidence through a self-care experience unlike any other.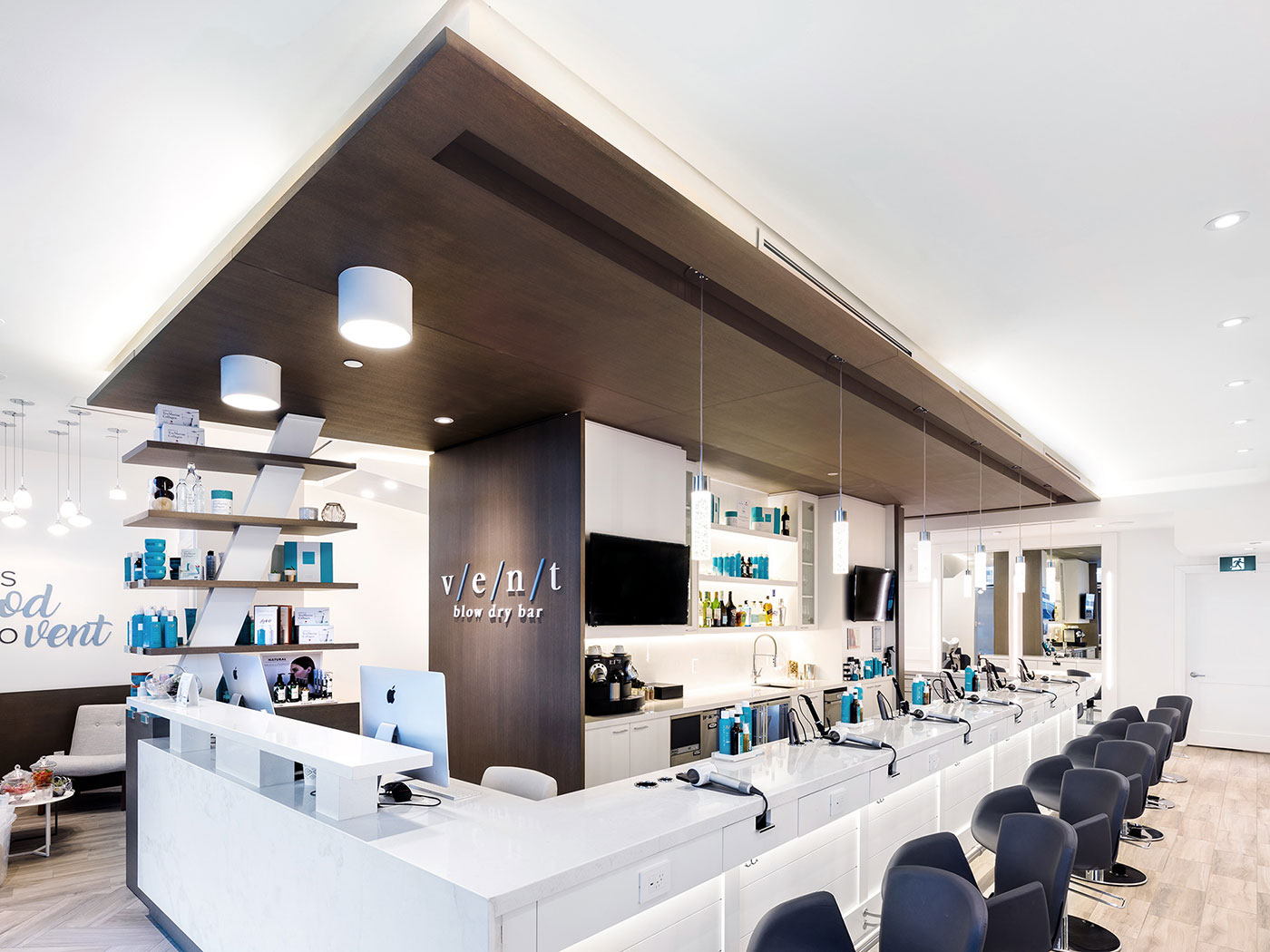 What is your current role?
I am the Founder and CEO of Vent Blow Dry Bar. We just celebrated our second anniversary and I couldn't be prouder of the service and experience we have created for women (and a few good men!)
Also, mom of three amazing kids and "salon-mom" to 15 dedicated professionals on the Vent team!
My passion and drive to take full control of my life was inspired by the stories of female entrepreneurs and leaders who were driven by a vision to achieve great things.
Can you tell us a little bit about your journey leading up to today?
My journey into entrepreneurship is likely atypical, having spent the better part of my career in politics and the not-for-profit sector. It was that combination of career and approaching 40 that left me feeling there was more to life that I wasn't experiencing. I was very fortunate to work with amazing people and my job allowed me to travel to some unique places, but I felt as though I had lost my flame. I was going through the motions of life and began feeling very unfulfilled.
My passion and drive to take full control of my life was inspired by the stories of female entrepreneurs and leaders who were driven by a vision to achieve great things. For as long as I can remember, I've wanted nothing more than to be one of them – a passionate, confident, pursuer of goals, driven to succeed and hopefully one day, an inspiration for others. It is for this reason that I was so excited at the idea of designing, launching and running a new business from virtually nothing. This idea was a challenge that created a fire in me.
This propelled me to reconsider my life and give serious consideration to entrepreneurship. Being a hardworking mom of three young children at the time, I had little to no time to do my own hair but held a life-long love for all things hair and make-up. This left me with a vision of a unique space that would provide an awesome quality service, but also provide an experience that built confidence and would leave clients feeling empowered.
At 40 years of age, without any business education or training, I made a conscious decision to do everything I could to chase my dream of entrepreneurship, even if that meant risking everything. I had always wanted to start my own business and be in full control of my future. This decision developed a drive and determination in me to try, whether I was to succeed or fail, I was going to do everything I could to become the woman I knew I could be, and for the first time in a long time, I felt challenged and excited for my future.
What has inspired you over the years?
I have been deeply impacted by my own personal life experiences and challenges, they have made me who I am and given me the clarity and grit to persevere through tough things.
Being born with a physical deformity I learned very early on the impact that the expression of beauty has on a woman's confidence. I found a passion and comfort through hair and makeup that often gave me the confidence that I struggled to find. When creating Vent, I set out to create an experience through hair that would leave women feeling beautiful and empowered. Every detail was carefully considered and planned to create a unique experience that allows women to get back some much-needed time to themselves. Vent has become more than the business' name, it has become an experience that is designed to build women up to look and feel their best – inside and out. A place where all women feel accepted, welcome and uniquely beautiful.
Growing up I was inspired by people who created their own business and specifically successful women. My earliest introduction to business came from my father who was an entrepreneur who built a successful design and architecture firm when I was very young. I remember the challenges that came with that, but also fondly recall spending time with him tracing over drawings and plans of budding entrepreneurs in the making. I was captivated by the process and watching businesses evolve from a concept on paper to a completed construction project.
I often thought that this was the path I wanted to take, to become an architect and help others to design and build their business. This was not to be. At the age of 13 my life changed drastically when my father went missing in a boating accident. The years to follow were challenging for me personally and for my family, but this tragedy and the struggles that followed shaped who I am today. Having been deeply inspired by my father and also my deep personal connection with hair and makeup, I began to envision a business that would focus on serving the best interests of others. I later realized that what I really wanted was to be the architect of my own vision. To develop a business that would exist not just for my benefit, but for my clients and staff – to improve their wellness and confidence.

The moments that fuel my fire are when clients come in and leave feeling empowered and looking their best. I often say that we are not just selling blowouts, we are selling confidence.
What are your top favourite career/business moments?
The moments that fuel my fire are when clients come in and leave feeling empowered and looking their best. I often say that we are not just selling blowouts, we are selling confidence. The client experience is what truly makes us unique. It's how we are different and our clients often tell us how the experience just adds to the fact that their hair and make-up is on point.
Some of the more exciting moments for the entire Vent team is when we are visited by our celeb clients, one in particular being the beautiful Rachel McAdams. We were fairly new at the time and we were all a little star-struck when she walked in. She was as lovely as you would imagine.
During my time in politics, I had the amazing opportunity back in 2014 to take a trip to Haiti to see how the relief mission on behalf of Canadians had been implemented after the devastating earthquake decimated the Country. It was a life-changing trip for me, but if I'm being completely honest, I really struggled upon returning home. What I experienced there hit me to the core, the assistance needed in their country was beyond anything I could have ever imagined. This trip really made me question my purpose back home and what part I could play in improving the lives of others. I spent a lot of time trying to figure out how I could live a more purposeful life as we are blessed to live in such an incredible country as Canada. I spent many weeks and months experiencing a whole range of emotions, from guilt to sadness to hope. I knew that I didn't have the means to fix the problems that people of Haiti were facing, but I could play a small role in helping one person, and then that one person could help another. I've supported a friend (who I met while in Haiti) in acquiring medical tools to pursue his training and dream of becoming a doctor and I hope that one day I will be fortunate enough to have the success and resources to go back to Haiti and do more to help others improve the quality of their life. This was a work trip that has left an impression that will forever stay with me. I hope one day to be able to contribute on a greater scale to make impactful change in the country.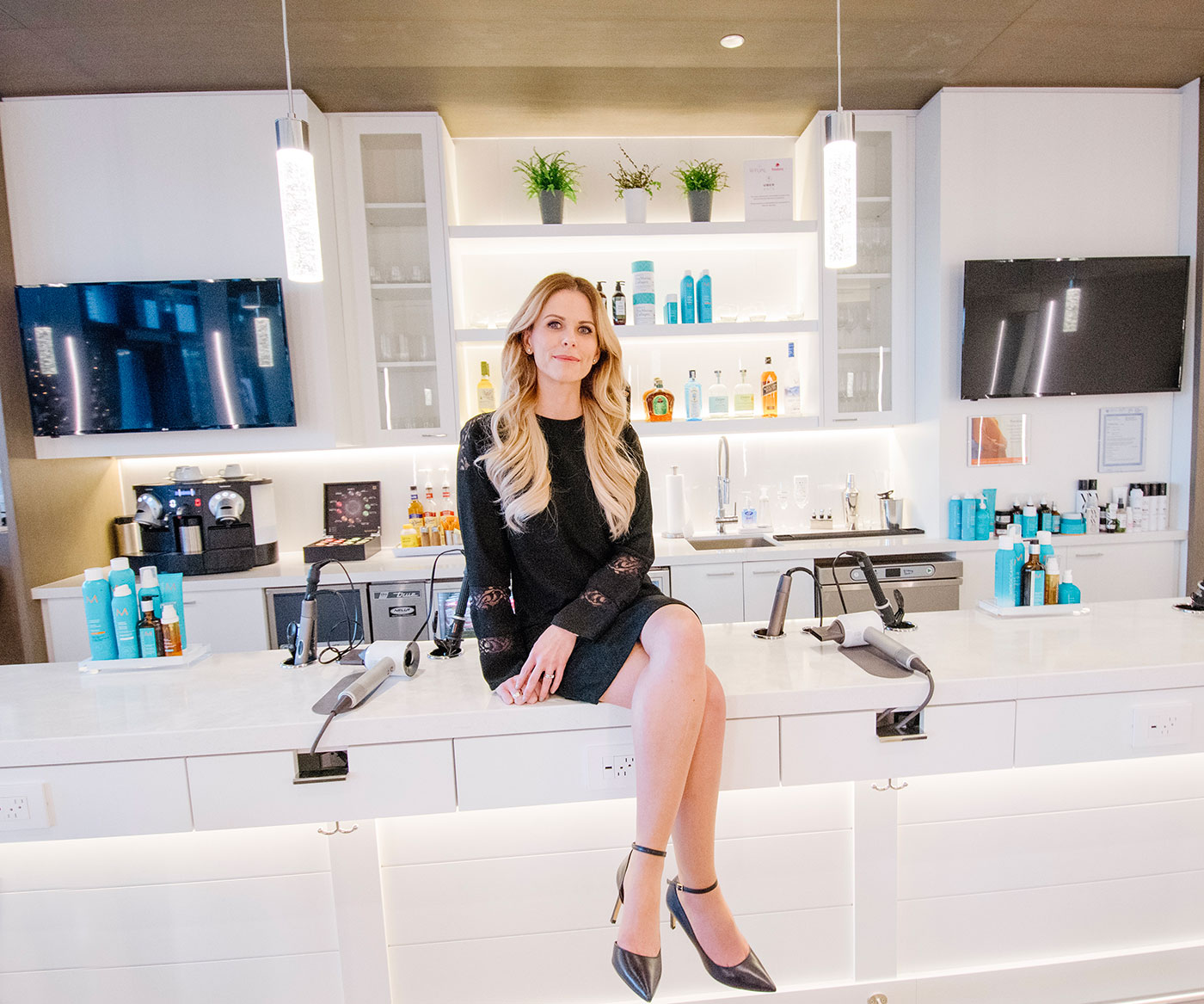 What was the biggest challenge you've faced so far?
Pivoting from an established career to becoming an entrepreneur is a huge challenge in itself. Having to learn every detail of a business' operation, leadership, accounting, etc. etc. is a tremendous learning curve. This challenge was also my greatest opportunity, it has developed a growth mindset that now has me seeking out new opportunities to learn and grow every day.
Do you think personal development has played an important part in your story?
One hundred percent! The saying, Every next level of your life will demand a different version of you, couldn't be truer. Personal development has been instrumental in helping me grow as a person and is what has prepared me and given me the tools to push through the different challenges that I have faced as a new business owner.
I truly believe that learning never ends and there are some amazing people who are leading the way in the area of personal development, including the amazing network of powerhouse women showcased through The Atelier.
Lastly, with the little free time that I have, I try to spend it wisely by reading books, listening to podcasts and attending events where I can connect with like-minded women. I have learned a tremendous amount from other women who are also going through the struggles of entrepreneurship, they have been a great resource and support system for me. I love connecting through local networking events, which feature some of the most admired women in business.
Shift the narrative in your mind to optimism and learn from the challenges you will face and you will become stronger as a result.
If you could pass along any words of wisdom to fellow ambitious women in business, what would they be?
I may be repeating myself, but for anyone considering entrepreneurial life, first and foremost I would tell them to network. You absolutely must engage with other entrepreneurs for mutual learning and to share ideas, to develop a support system with people who are having similar experiences, to develop resources to help resolve issues, to help other entrepreneurs and to create the opportunity for your business to grow. I enjoy connecting with other women in business and have found that many business owners are open to helping and take the perspective that everyone can succeed and it is ok to share ideas. While business is competitive, I have learned that there is a significant benefit in connecting with others.
Secondly, I would tell them to not let failure or the fear of failure take you down or stop you from chasing your dreams. Instead, shift the narrative in your mind to optimism and learn from the challenges you will face and you will become stronger as a result.
What's the next stop on your bucket list?
My focus is to grow Vent Blow Dry Bar, expand my team and identify and pursue new business opportunities. Something that I have realized is that when you start your first business and learn what's required, you start to see opportunities that you wouldn't have previously noticed.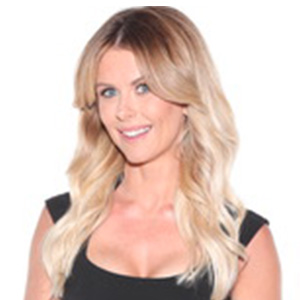 Natalie James
Visit Website
Vent Blow Dry Bar, Liberty Village, Toronto, 51 East Liberty Street, #3