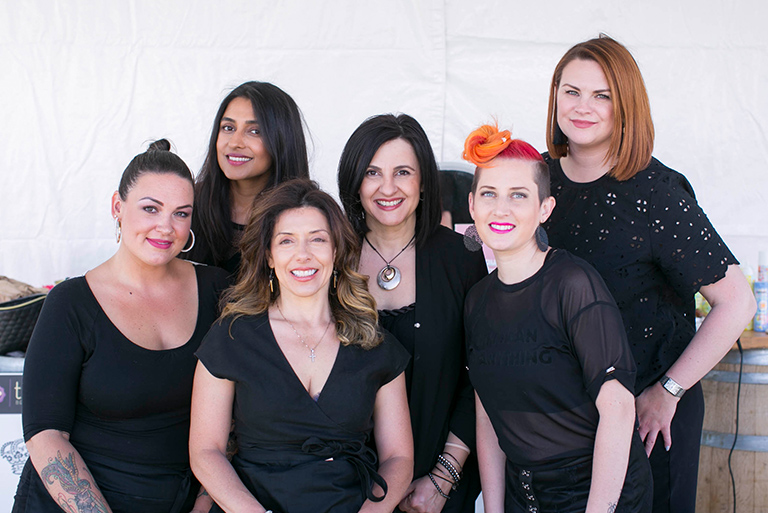 First Impressions by amika
Most likely you attended The Atelier blog because you're a go-getter boss babe, am I right? Learning how to be a woman-on-the-rise has many aspects to it. Whether you're just starting out, have a dream team behind you or you're wearing all the titles—including but not limited to: Owner/Marketer/Accountant/PR Manager/Wife/Mom/Taxi/Janitor/Chef or any combination of the above—looking polished is all part of our first impression. And, even if you're exhausted by your business or extremely enthusiastic, let's face it, people pick up a lot about us by our presence and body language.
In a world where women are strong, influential business owners or affiliates, we seem to get stuck feeling like we're walking a fine line between too much or not enough. When it comes to first impressions, we worry about being too sexy vs. too serious, too aggressive vs. too weak and so on. Let's check in with some simple tips on how we can make a great first impression by our body language (and some killer hair!):
Be approachable. Most people warm up to others easily who have an open and inviting personality. If this isn't you, then fake it 'til you make it, girl!
Smile. A warm smile can light up a room. Sounds cliché, but it's sweet, simple and so true.
A good handshake. Allow your collectedness to come through with a simple, but firm, handshake when meeting someone for the first time.
Make eye contact. When introducing yourself, hold a gaze for just enough time to know their eye colour. It shows you have confidence but without making someone uncomfortable.
Be genuine. Positivity and honesty will always go far. Be memorable in a good way.
Know your audience. Whether you're in a business meeting pitching your product or interacting with customers or potential clients, recognize who you're communicating with and be relatable.
Know your stuff. The best person to talk about your business is you. Be clear and assertive when speaking.
Know your worth. Stand strong and rock what you got. You got this girl, enough said!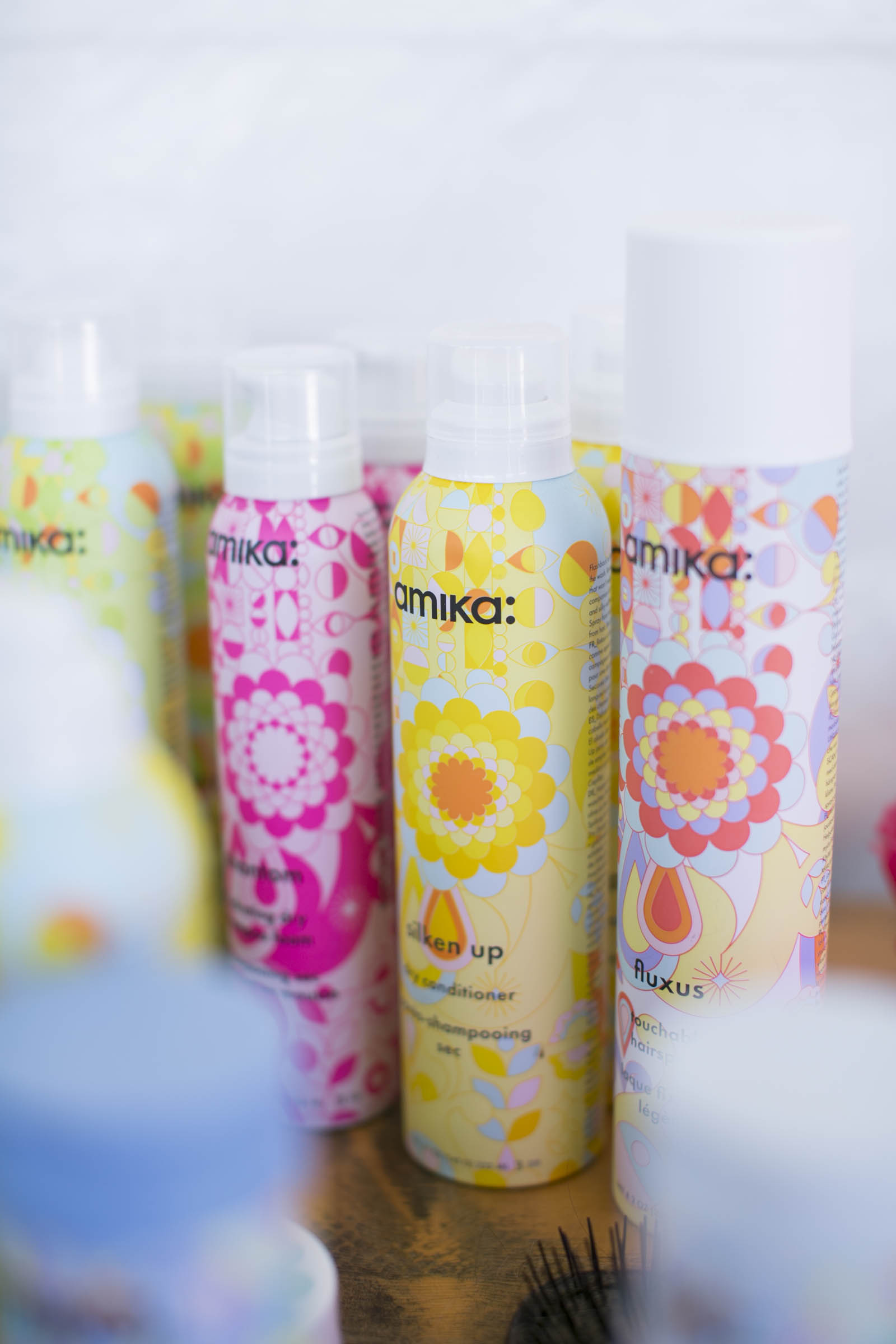 Once your body language game is strong, we cannot forget about my fave part: the hair. Your hair can have you looking like a hot mess or the composed business babe that you are. Below are some effortless fool-proof idea:
Stick to a side part. Side parts are generally more feminine and more complimentary to most face shapes.
Soft waves. You can never go wrong with a soft-waved style. This versatile look can go from a business meeting, to a dinner party to a night out. For you mom-preneurs out there, this also hides the Cheerios your toddler may so kindly have snuck away in your mane.
Work with what you've got. Stay away from anything too severe or extreme, this includes super tight hair and ridiculous teasing. We want to be comfortable in our own skin and for people to remember you the next time they see you.
Check all the angles. Make sure your look is put together from all 360 degrees.
Braids, curls, straight, chignon. Keep in mind your schedule for the day. These styles all have a place in the business world, depending on what work activities or hustle you've got planned.
Prep with the right products. Especially through these hot and humid summer months, I wouldn't go anywhere without using my most valued hair assistant: amika's Smoothing collection—the hardest working, most affordable personal assistant I've come across! Start your look with amika's Velveteen Dream Smoothing Shampoo & Conditioner, and then blow dry with the new Velveteen Dream Smoothing Balm. Finish your heat styling by prepping with The Shield Anti-Humidity Spray, and your hard work will pay off with a smooth style that will last over 24 hours—whether rain or shine. amika without a doubt will have you showing up and keeping a lasting impression!