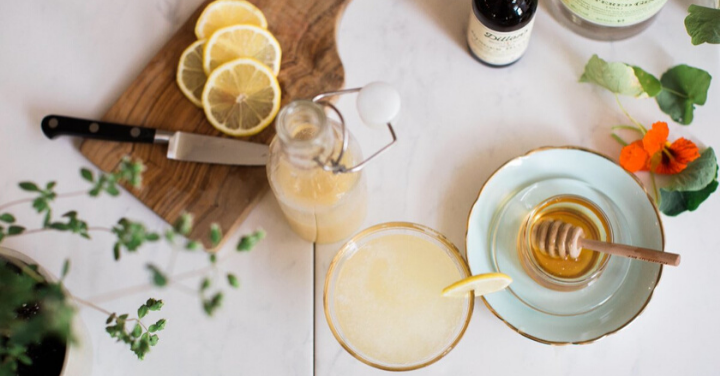 Happy Hour: Signature Custom Cocktail with Dillon's and Pilot
We are so excited to raise a glass and enjoy another one of Dillon's delicious signature cocktails during our Atelier: Digital 2020 happy hour!
As usual, Whitney and the team at Dillon's have outdone themselves with an incredible creation featuring a brand-new release from another one of our faves, Pilot Coffee Roasters!
If you got an Experience Box, you'll find Dillon's Rose Gin and Pilot's Sparkling Cascara Iced Tea inside to serve as the base of this amazing cocktail. Didn't get a box? Head to our 'Build Your Own Experience Box' for exclusive discounts from Dillon's and Pilot to help you craft this delicious libation!
The Atelier Digital Tea Party
INGREDIENTS
1 ½ ounces Dillon's Rose Gin
½ ounce wildflower honey
½ ounce fresh lemon juice
3 dashes Dillon's Ginger bitters (optional)
3 ounces Pilot Sparkling Cascara Iced Tea
2 ounces sparkling wine
Lemon peel for garnish
Add the Rose Gin, honey, lemon juice, bitters and Sparkling Cascara Iced Tea to a cocktail shaker. Add ice and shake for 10-15 seconds. Strain into a flute style glass, top with sparkling wine and garnish with fresh lemon peel.
Find more exciting Dillon's cocktail recipes at dillons.ca.