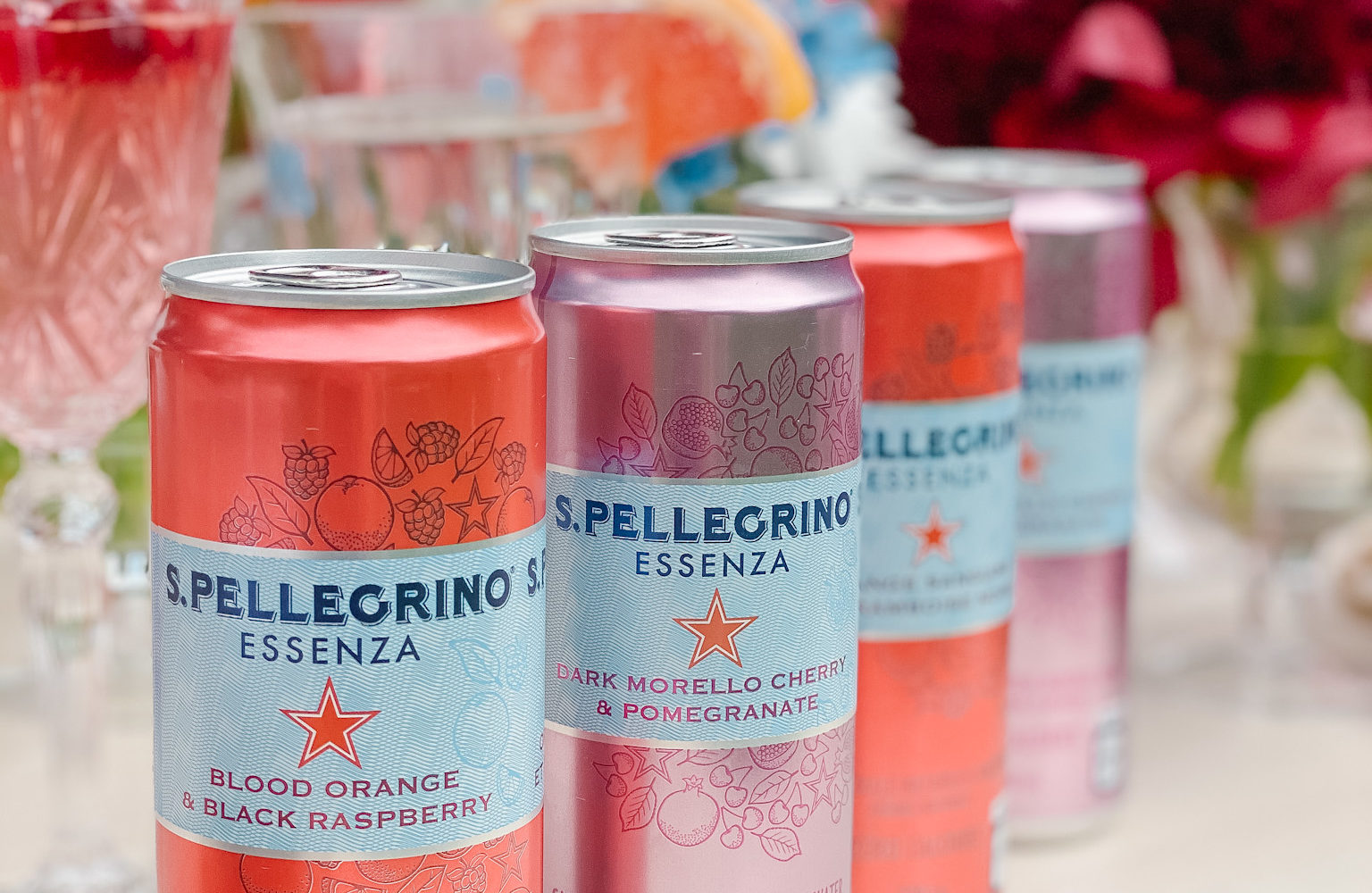 San Pellegrino Lunch Experience
You're invited to join us for THE ATELIER: DIGITAL 2020 SAN PELLEGRINO LUNCH EXPERIENCE
Now the best table to be at is your own, at home
While we may not be able to dine together in-person, it won't stop us from delighting all five senses and collectively enjoy a memorable lunch break.
Create this chef-designed meal ahead of time at home!
Kale + Sweet Potato Power Bowls with Immune-Boosting Citrus Vinaigrette
Refreshingly paired with S. Pellegrino Essenza Blood Orange & Black Raspberry Sparkling Natural Mineral Water
Prep Time: 15 minutes
Cook Time: 30 minutes
Total Time: 45 minutes
Servings: 4
Ingredients
2 medium sweet potatoes, peeled and cubed into 1/4 inch chunks
2 cups broccoli florets, cut into small bite size florets
1 cup frozen corn kernels
3 tablespoons extra virgin olive oil, divided
2 cups fresh kale, de-stem and chop
1/2 lemon, juiced
1/2 cup cooked grain of choice (*see recipe below for protein options and rice cooking instructions)
Optional:
1/4 cup crumbled feta
Pickled red onions, optional (*see recipe below)
Seasoned roasted nuts
1/4 avocado per bowl
5-6 pitted olives per bowl
Immune Boosting Citrus Vinaigrette
Zest of 1 large orange
2 tablespoons orange juice (or 1/2 a large orange)
1/4 cup fresh raspberries
1 tablespoon lemon juice (or 1/2 a lemon)
2 teaspoons dijon mustard
2 teaspoons honey
1/4 teaspoon sea salt
Fresh ground black pepper
1/2 cup olive oil
INSTRUCTIONS
Preheat oven to 450F/230C line a and rimmed sheet pan with parchment paper.
In a medium bowl, mix the dressing ingredients. Orange zest, orange juice, raspberries, lemon juice, mustard, honey, salt, fresh black pepper and olive oil. Notes: You can place all the ingredients into the bowl of a food processor or blender
Whisk all the dressing ingredients until creamy and emulsified. Pour extra dressing into a mason jar with a tight fitting lid and store in the refrigerator.
Peel and dice two medium sweet potatoes into 1 inch cubes and spread them out on the prepared baking sheet.
Drizzle 2 tablespoons of extra virgin olive oil overtop the sweet potato cubes and sprinkle with salt and pepper. Using a spoon or clean hands toss the potatoes to coat and spread out in an even layer and place the pan in the oven. Roast for 15 minutes.
Cut your broccoli into bit size florets, drizzle with 1 tablespoon of extra virgin olive oil and set aside.
Wash kale, de-stem and chop, squeeze the lemon overtop and using your hands massage the lemon juice into the leaves to soften them up.
After 15 minutes, remove your pan from the oven, add tuck broccoli pieces between the sweet potato and roast 10 minutes more.
After 10 minutes remove the sheet pan from the oven and sprinkle frozen corn over and place the pan back in the oven and cook 5 minutes more.
Build your bowl:
Begin with a rice base
Top with veggies
Add protein
A drizzle of Immune Boosting Citrus Vinaigrette overtop
Here's where you let your creativity shine. Finish with a sprinkle of feta or seeds. Maybe a few bright pink sweet and crunchy pickled onions or keep it simple with some creamy avocado.
However you choose to accessorize your bowl is completely up to you. Enjoy!
Additions / Substitutions / Alternatives
Protein Options:
Soft-boiled eggs (see notes for my favourite method!), Tuna, Chicken, Beef, Tofu, tempeh, edamame, Lentils, Chickpeas, Hemp Seeds.
Base Options (Cook according to package instructions):
Quinoa, Brown Rice, Cauliflower Rice
Dressing Vegan Substitutions:
Swap Honey for Maple Syrup or Agave
Swap Dijon Mustard for Vegan Mayonnaise
Special thanks goes out to two of our absolute favourites: Emma Allen (@emmaallendesignstudio) for her stunning menu + print design and to Rachel Clingen (@rachelaclingen) for the floral and tablescape design, installation and photography. How much do we all wish we could be seated at that table right now!?
Check out the entire cooking experience below!
Chef Mary Mammoliti, Kitchen Confession
Visit Website
Mary is a Toronto-based legally blind Chef behind Kitchen Confession whose joyful attitude rubs off on anyone she encounters. She works as a freelance recipe curator, radio and TV personality, food blogger, amateur food photographer and the host of the Kitchen Confession Podcast.