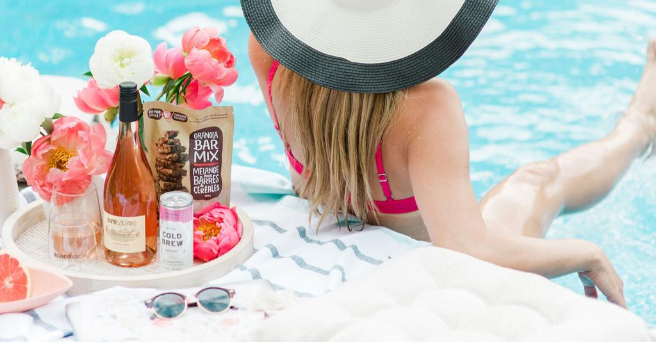 The Atelier: Digital 2020 Recap
Whether it was live during the digital event, over morning coffee on a weekend, with a glass of wine on the dock while up at the cottage or wherever your set-up may have been, your viewing experience of Digital 2020 was custom to you! And as the Digital replay has ended for our summer learning enjoyment, the past 60 days have been so incredible in revisiting and learning from our panel of amazing speakers. There is SO much we took from Digital 2020 and we thought we'd share a couple key takeaways with you today:
Hina Khan, Business Strategist & Psychologist: Hina kicked off the day with a visualization of opening our minds and diving deep into our goals. She reminded us that there no longer is the option to play small and that we must show up in the full expression of who we are. It was such a beautiful message that not only got us excited for the conference, but has stuck with us every day since.
Elizabeth Gilbert, #1 New York Times Best Seller & Author of Eat Pray Love: There's no doubt that all of us, at one point or another this year, have experienced grief. Elizabeth shared that grief has a lot in common with love in that you can't control it. We learned that we must allow grief to take us and have its way with us, because resisting it makes it so much worse. Darkness and grief often go hand in hand, and Elizabeth shared that we can't push darkness out, bur rather, that we can only bring lightness in. Focusing on the small clusters of light that are present in mind and body will help grow that lightness, while helping to expand our curiosity and creativity. This was one of those sessions that truly brought goosebumps.
Raia "Coach" Carey, Life Coach, Speaker & Entrepreneur: The AMPLIFY session, which focused on amplifying the voices of women in the black community, was a pivotal part of our first digital conference where the objective was to educate, inform and arm our community with critics, tangible and actionable steps forward to contribute in creating a ripple effect for change. Raia helped kick off the AMPLIFY series, leading with the loving aura she radiates and sharing action-oriented ways to help create meaningful change.
Raia shared six tips for potential allies:
Don't get defensive.
Seek to learn AND understand.
Get comfortable with being uncomfortable.
Do the research! Google is your best friend.
Make donations where you can, and if you can't, help spread the word for where people can donate.
Make a PLAN for what you will do differently moving forward…and stick to it.
Karlyn Percil. CEO KDPM Consulting Group: Karlyn – AKA the Queen of acronyms – shared a few very important acronyms to keep in mind when working to dismantle white SPF (superiority, privilege and fragility). One of them was LEAP, in terms of how to leap into accountable and inclusive leadership.
L – listen, learn and lead in yourself first
E – embody and examine
A – act and ask
P – prioritize equity
Kayla Grey, Sports Anchor & TSN Reporter: When it comes to listening and learning about Black Lives Matter, it's important to truly listen. Kayla reminded us that allyship is a verb. You can say you're an ally, but make sure you actually show up, listen hard and stop silencing what black women have to say.
Jam Gamble, CEO of #SlayTheMicProgram & Public Speaking Coach: Jam encouraged each and every one of us to own our voice, love our voice and speak our truth. Nothing has to be rehearsed or eloquent. She reminded us some people might be bothered or uncomfortable when we speak our truth, but turn that energy into feeling validated and empowered.
Dayna Isom Johnson, Etsy Trend Expert, NBC Making It Judge and Lifestyle Specialist: Dayna was a wealth of wisdom in sharing trends for 2020, such as: the colour chartreuse, 80s & 90s loungewear, hot supplies for our "new normal", and what's new in the world of self-care. But, if there's one thing we can summarize from Dayna's presentation, it's to take advantage of this moment, because we've never seen this moment before.
Tessa Virtue, Olympic Champion, Canadian Ice Dancer: Find space to dream. Leave room for the art of possibility. Trust curiosity. Embrace failure. Alleviate the pressure of "excellence". Wow, Tessa was dropping lessons and insights left, right and centre. If anyone knows how to pivot, it's Tessa.
Jasmine Star, Entrepreneur & Founder of Social Curator: We're pretty certain that everyone who listened to Jasmine at Digital 2020 has now upped their Instagram game tenfold. Jasmine shared that: followers want real, not perfection; that your feed doesn't have to look like a curated magazine; and that at the end of the day, all you really need to do is just take action, because everytime you take action, you're learning.
Leslie Ghize, Executive VP of Tobe: We must admit, it's kind of hard to sum up Leslie's presentation…because she shared SO many insights into what consumers and businesses want and need in this new time in history. Consumers are focusing more on local love, practicality, and sustainability. Businesses are moving more into the suburbs, and working with people who have a diverse set of skills. We'll just leave it at that!
Jillian Harris & Tori Wesszer, Entrepreneurs, Co-Authors & Influencers: For two very successful women, it was refreshing to hear an empowering story of a failure ( / lesson) the two cousins experienced. Empowerment and failure go hand-in-hand. Jillian and Tori shared how they were able to rebuild and move forward after closing their joint venture, Charlie Ford Vintage. They left us with a nugget of wisdom by sharing that we all go through failures in life, and that instead of wallowing in self-pity if something doesn't go to plan, cut off the worry and move on, and use your new found energy to create something special. As Jill said "put your big girl panties on and deal with it!"
We've said it before and we'll say it again (and again): we are BEYOND grateful and appreciative to the community that makes up The Atelier. Thank YOU to everyone who joined us for Digital 2020. For those of you who couldn't make it, we can't wait to see you next time.
What was one of your big takeaways from Digital 2020!? We want to hear from you!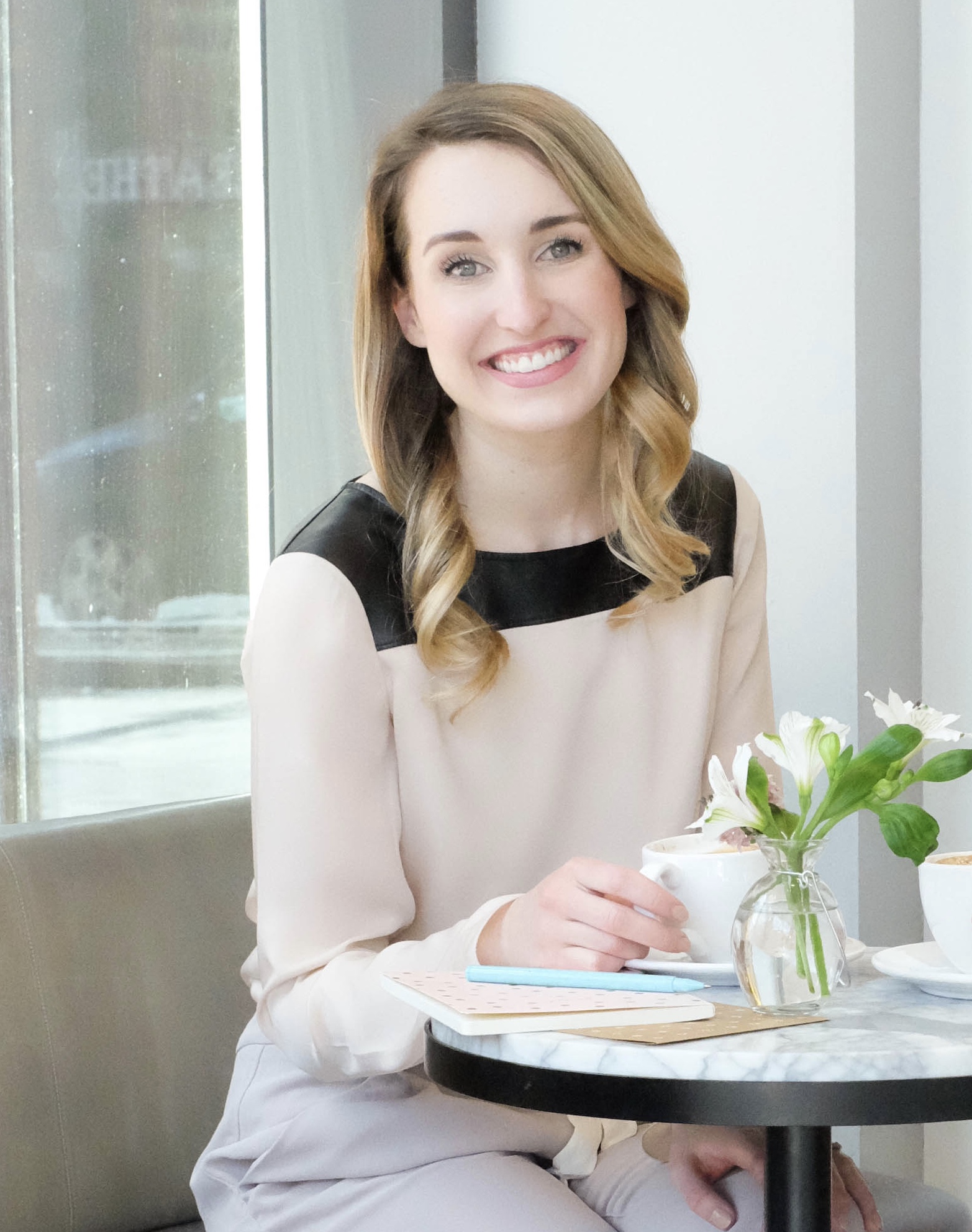 Megan Marsiglio
Visit Website
Megan leads Bloomm Agency as a dynamic marketing and communications professional with experience working with a variety of different industries, including corporate, consumer, and health care. Megan understands the importance of strong communications, and effective branding to promote brand awareness and drive business.