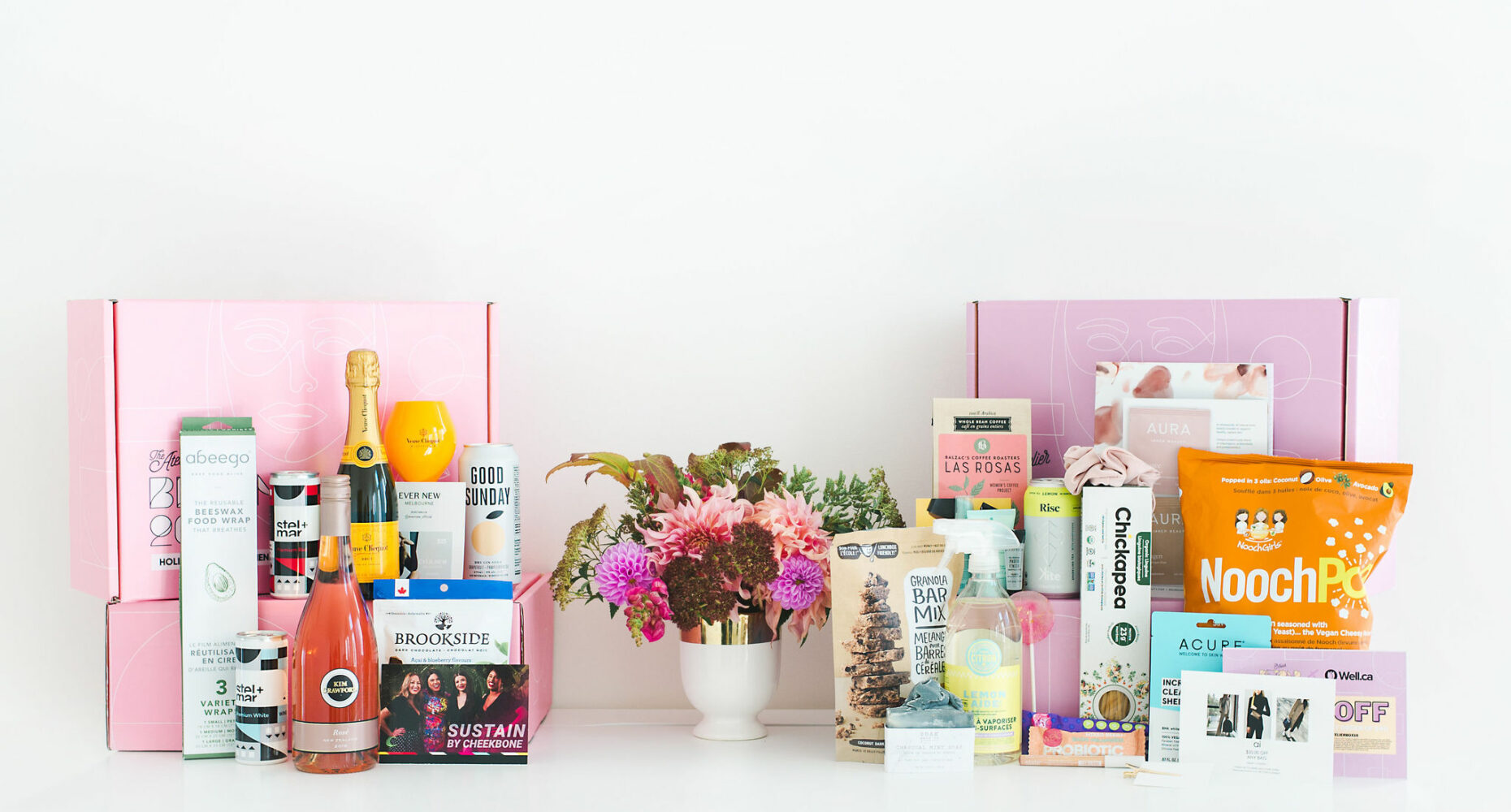 Unboxing Beyond 2020
We are quickly approaching the most wonderful time of the year! And we are activating the magic of the holidays with an unboxing experience that will be sure to bring a smile to your face! It's no doubt that the spirit of the holidays is enhanced with buying gifts for those you love, but it's also a joyful reward (especially for getting through 2020) when you can actually "treat yourself" at the outset of the holidays… and for hundreds of members of our Atelier Community, this self-care action was done through a VIP ticket purchase!
The Atelier: Beyond 2020 broke new ground in providing not just one, but TWO curated deliveries to our VIP ticket holders, and today, we are going to take you through a guided tour of what exactly are in these glorious boxes of delight!
To actually get these beautiful boxes folded, organized and packed with love, we knew we had to work with a company who had this down to a science. And luckily, the dynamic team at Well.ca are well-versed in everything curated delivery, so we knew this important part of the Beyond 2020 experience were in good hands!
Over the past few months, we've had the pleasure of getting to know the team at Well.ca, a Canadian, female-run company, and we got to see first-hand how much care, attention and love goes into packing every single box that leaves the warehouse. NOt only did they pack these boxes to perfection, they also wanted to ensure that each attendee of Beyond 2020 were to receive a special discount for their next Well.ca experience. On your first order at Well.ca, you will receive $10 off your minimum $40 purchase, using the code ATELIERBOX10. Pardon us while we run to make our first order!
So, what exactly are in these gorgeous boxes? We've highlighted each and every item below so you can peruse and discover new and exciting products—over 60% of which are from small, female-run businesses!
This list also comes at a great time of the year—at the outset of holiday shopping when its never been more important to support small businesses. So we invite you to sit back and enjoy what could be one of the most fun "unboxing" and subsequent holiday gift guides of the year!
---