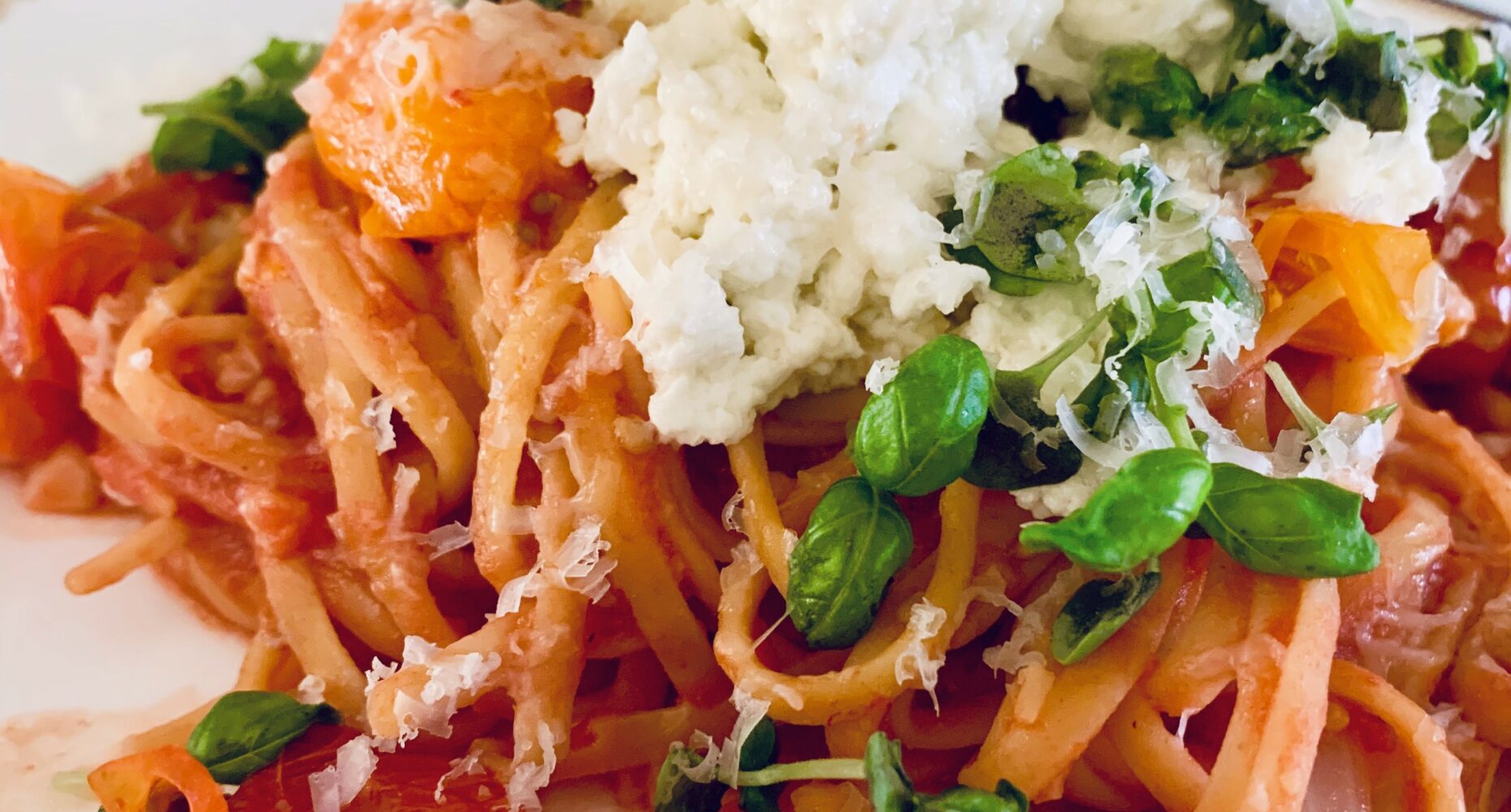 Your Elle Cuisine Experience!
It wouldn't be an Atelier event without a gourmet food experience, and we've brought in one of the best in the biz to bring you your immersive lunch and charcuterie board tasting experience!
We've worked with Executive Chef Lauren Mozer and the incredible team at Elle Cuisine on a recipe that will be sure to get your energy (and tastebuds!) flowing!
Chickapea Linguine
Paired with Kim Crawford Rosé
Homemade fresh ricotta cheese, San Marzano tomato sauce, fresh basil, roasted cherry tomatoes, shaved Parmesan reggiano, and basil oil
Visit the complete recipe below!
Tips & Tricks for Curating a Kick-a** Charcuterie Board!
Elevate your holiday party hosting game with a charcuterie board that is Insta-worthy and will leave your family wanting more! Click on the link below to dive into how to assemble a beautiful board for this festive season!