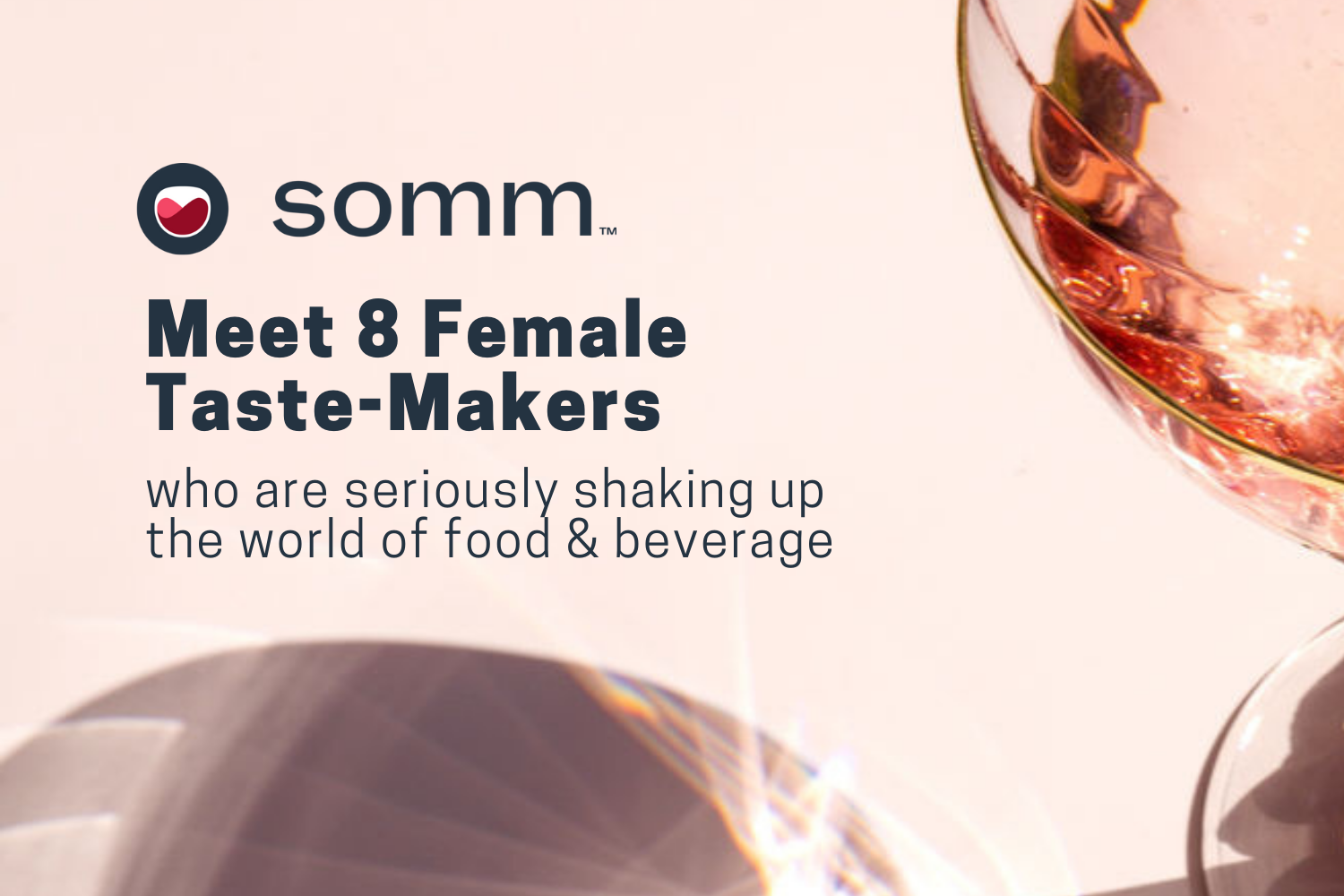 8 Female Taste-Makers
Meet the female Taste-Makers who are redefining the world of wine, food and spirits (an industry that brings us so.much.joy!)!
The world of hospitality is rooted in the elements of service, storytelling and delivering memorable moments into people's lives through the experiences offered and the products delivered. During this Women's History Month, we are excitedly shining a light on 8 women who are blazing profound trails in the broad-ranging hospitality industry and creating a new and exciting conversation around the world of food and drink.
We are thrilled to collaborate on this blog with our friends at Somm™, founded by visionary Jennifer Tremblay and whose team is 70% female—quite the impressive feat in the technology industry! So today, we invite you to pour a glass and join us in celebrating these inspirational innovators!
To continue the celebrations for Women's History Month, Somm is spotlighting their network of talented female partners and staff for the next few weeks. We invite you to follow Somm on Instagram at @somm.app for compelling content that spotlights the women of Somm and others in the industry, exciting interviews and upcoming giveaways!