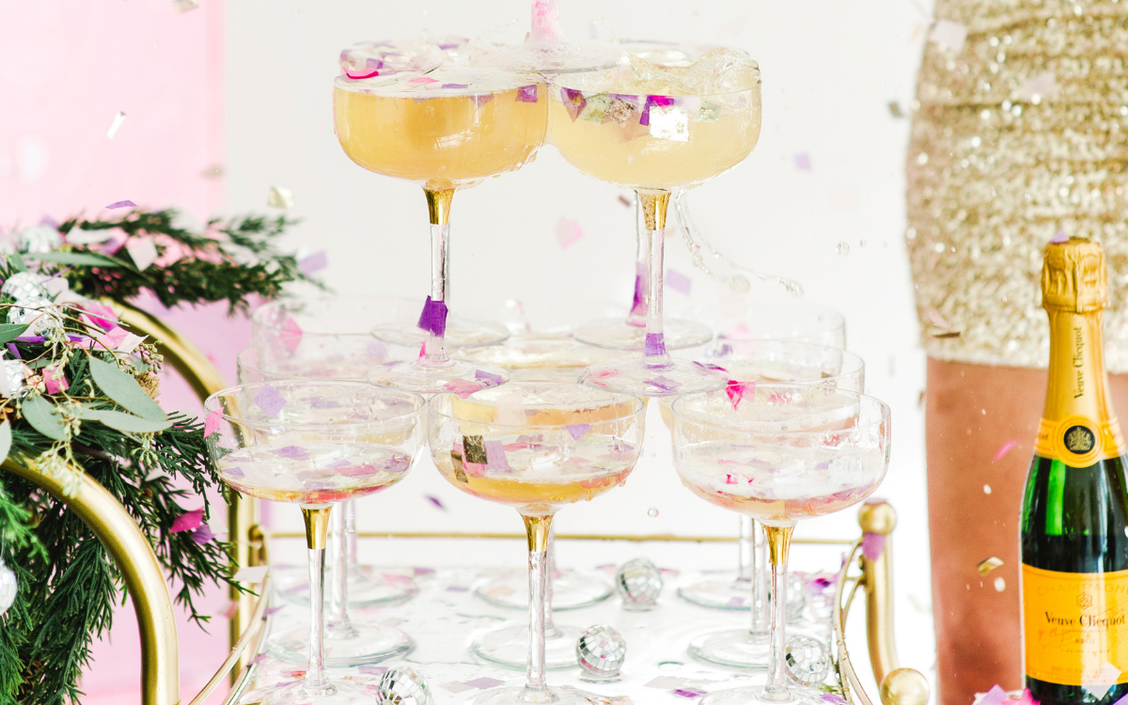 Celebrating FOUR Years of The Atelier!
Oh, hey there! Ang & Taryn here, Co-Founders of The Atelier Collective, and today we are raising a glass in celebration of the four-year anniversary of the launch of our business! We are taking over the blog to answer YOUR questions about The Atelier!
Four years ago, after months of planning, strategizing and dreaming big, we finally put The Atelier Collective out into the world! Our original tagline was "a business conference and lifestyle event for the tenacious entrepreneur and ambitious career woman in the pursuit of greatness". And while the soul of that mission still rings true to us, SO much has changed in the four years since we launched. We both had another baby (with Ang expecting her third child this June!), a pandemic rocked the world in ways no one saw coming and we've shifted, evolved and adapted our business in ways we never would've envisioned back in 2018. If there is one thing we can say, it's been an interesting rollercoaster of a journey! But what keeps us going is this community and the success stories we are continually inspired by through all of YOU. So today as we raise a glass (sparkling grape juice for Ang!), we toast to YOU for constantly showing up, embracing that growth mindset and inspiring us every step along the way!
And now, YOUR questions!
What is one piece of advice you'd provide for an emerging entrepreneur?
Regardless of what sorts of roadblocks may be in your way, there are always opportunities ready to be uncovered if you are open to being creative and extending past your comfort zone or perceived limitations. When the pandemic hit in 2020, the very core of our business—live events—was shattered. We had to reframe our thinking from what our business was to what our business could be—and with that new perspective, new opportunities presented themselves up to us. We made the shift to virtual events, which opened up an entirely new arm of our business, and we partnered with Jillian Harris in launching The Jilly Academy. These were completely new offerings that were a complement to our business and allowed us to grow in ways we may have not been able to tap into unless we were faced with the colossal roadblock of the pandemic and looked at our business from new angles.
What is your Atelier 'pinch me' moment?
Without a doubt our 2019 Signature Conference in Toronto was filled with pinch me moments! The vision of that event stretched beyond what either of us had done before, and when it finally came to life at Evergreen Brickworks, it was truly a day that we couldn't believe was real. From the decor, the stage, the brand activations, to the harvest tables—the essence of the space itself was so incredibly beautiful and we couldn't have been more grateful to work with the brilliant Rachel Clingen on bringing the vision to life in such an impactful way. We distinctly remember looking out at the crowd of over 800 women, and there was a palpable buzz that gave us goosebumps. There is nothing that can replace the energy when that many incredible women are in a room, looking to experience something as a collective. It was pure magic.
What's it like behind the scenes working with a brand?
This is truly one of the coolest aspects of what we do because each brand has its own distinct persona and evokes its own brand voice. Taking those individual keystones of the brand and integrating them into a memorable experience for the audience.
For example, when we worked with Snugglebugz for our June 2019 event, we activated in a way that both supported their brand goals as well as supported the members of our community. We designed a "New Mama Experience", where we created a beautiful space for nursing mothers to have a quiet moment to nurse throughout the conference. We worked with the team at Snugglebugz to dream up a space that was beautiful, showcased their products and created an experience where our attendees could truly feel supported while they invested in themselves at the event. It was truly a 360 elevated brand experience that we look back on with such fondness.
What's it like working in a partnership?
We each have different skill sets and backgrounds—Ang is an event planner and communications specialist, and Taryn is a marketer, strategist and a business broker—so it's been a really valuable partnership as we complement each other so well. We each have the same vision when it comes to the goals of our company, but we come to the table with different ways to contribute and grow. We lift one another up in different ways and have such an immense respect for one another!
Who has been your favourite speaker?
This is probably one of the hardest questions to answer as we've been so blessed to have a roster of speakers who inspire us in countless ways and even gotten to know over the past few years. From best-selling author Angela Duckworth, who shared insights on Grit, to the riveting conversation between Lilly Singh and Kayla Grey to the energy Jam Gamble brings to the table to the soulful Elizabeth Gilbert and even to mega-star Mindy Kaling, picking a favourite is IMPOSSIBLE.
But, we will say that one of the biggest moments for us as a company was when we signed our very first speakers for our very first event: April Brown and Sarah Sklash, the Co-Founders of The June Motel. They believed in the vision of our company before we ever hosted an event, and that belief in us truly meant the world when we first started out! Since then, we've become close friends with them and even participate in regular mastermind sessions to bounce business ideas off one another. And seeing their growth over the past few years has been such an honour and joy to watch so closely as well!
What are The Atelier's future plans?
Without a doubt, we have our sights set on the return of in-person events where we can once again come together in a beautiful, uplifting and meaningful way! We are holding out a lot of hope for 2022 and as soon as we officially get a green light where we can gather safely, you better believe we will be throwing an event (or 5 haha) that will be worth the two-plus year wait!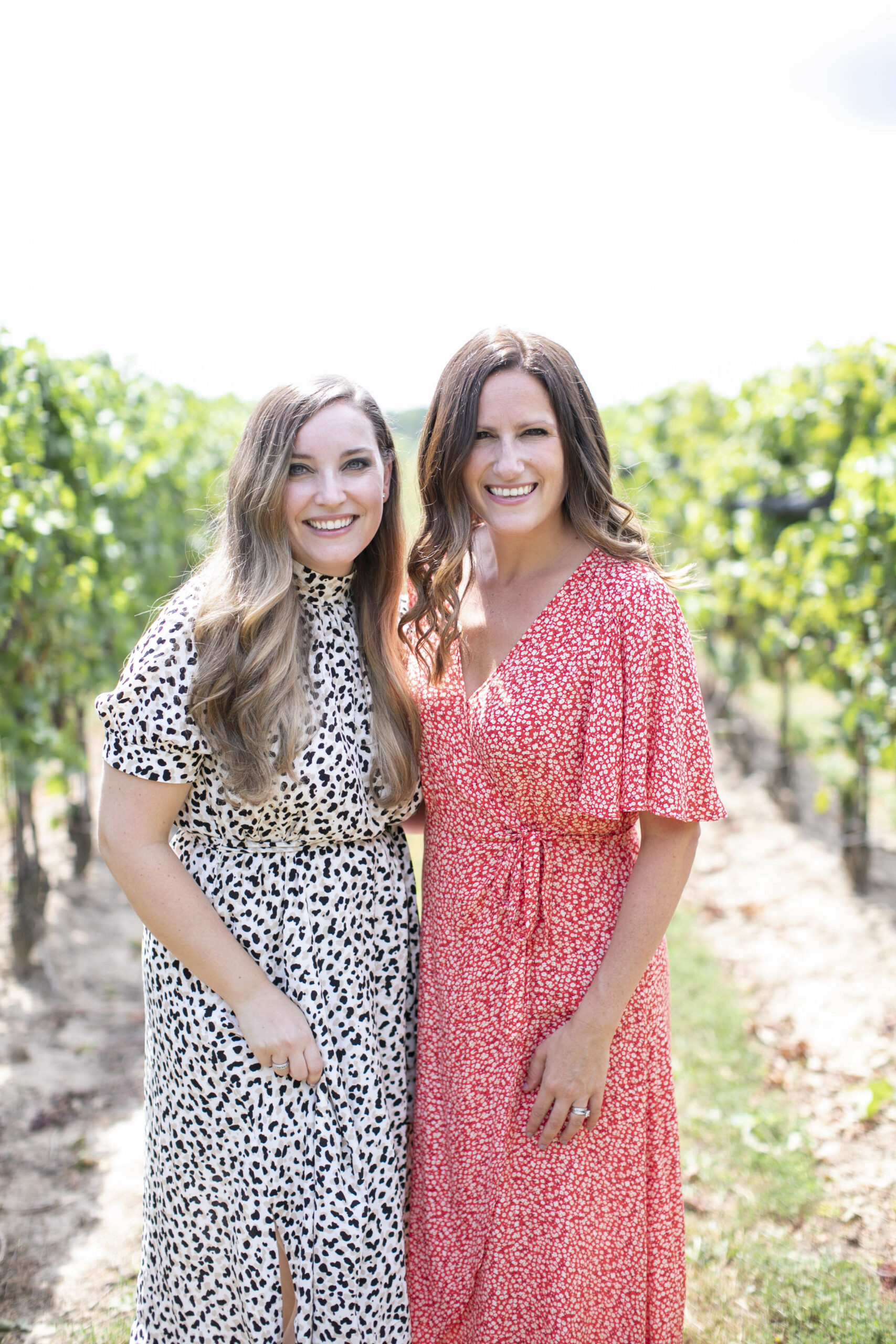 Ang Osborne & Taryn Herritt
Visit Website
Ang & Taryn Co-Founded The Atelier Collective in 2018. Since then, The Atelier has expanded their services from in-person conferences to Virtual Experiences, Online Education and Content Creation.