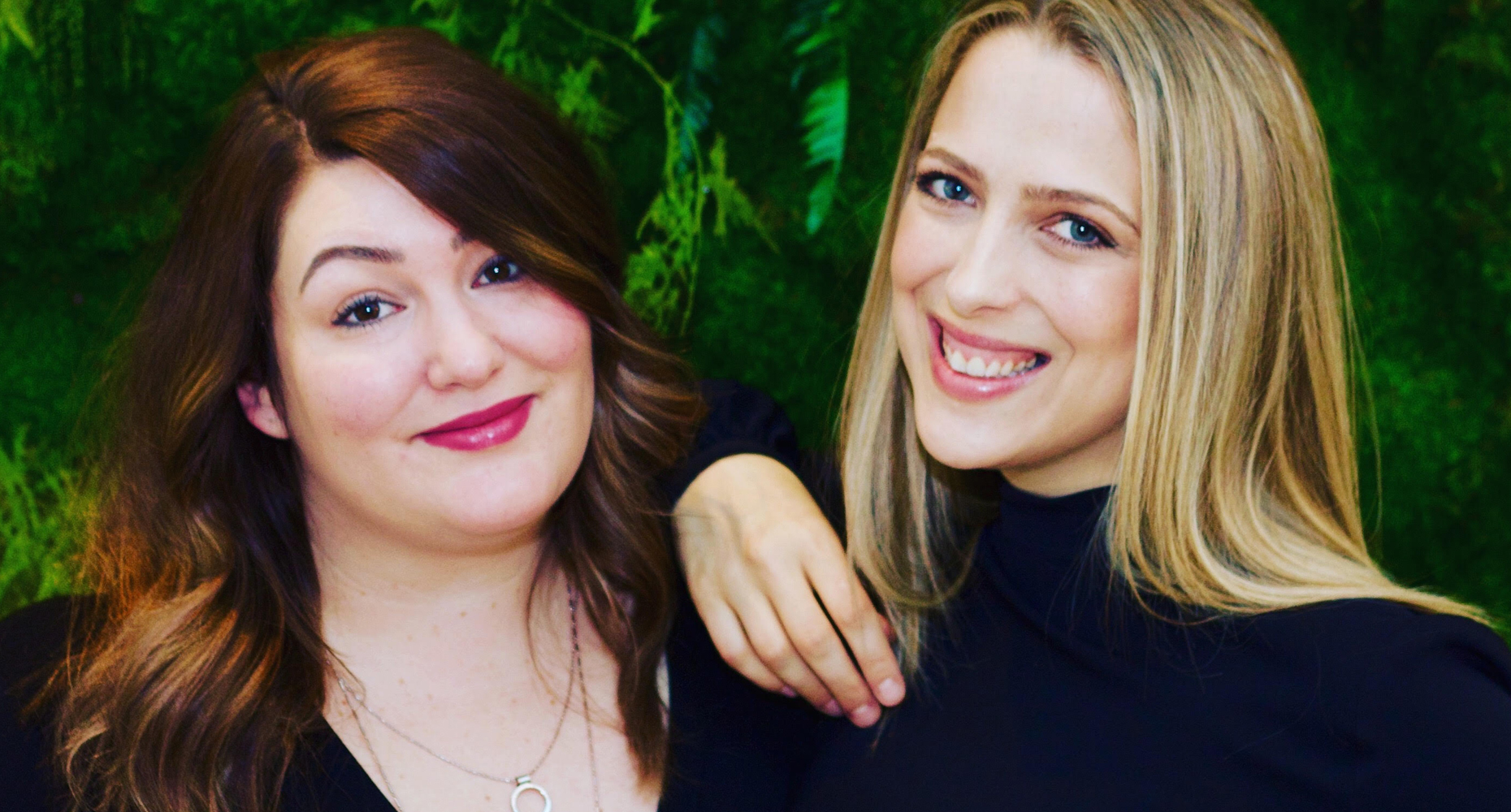 Carolyn and Stephanie of Hoame
Meet Carolyn and Stephanie, co-Founders and co-CEO's of Hoame, North America's largest modern meditation studio, located in Toronto.
---
How would you describe your business/career and your role within your business/company today?
Hoame is North America's largest modern meditation studio. We opened in September 2018 and we are over 5000 square feet of mindfully modern services. We have two studio spaces: a light studio, which is energizing and invigorating. It has a massive green wall, blue sky ceiling, and hanging vines, and we hold sound baths and breathwork classes in this room. Our dark studio brings the night sky to the city, with a fibreoptic twinkly starry ceiling and LED light strips, we hold sleep meditation classes, and innovative classes such as deep mind, which is sensory deprivation paired with binaural beats. We also have hot meditation, which is meditation done in a heated room. We have a private infrared sauna experience, which looks like a tropical escape and a Himalayan pink salt cave. We also run workshops, fireside chats, talks and trainings and really have built a mindful community of like-minded individuals.
We are both the co-Founders and co-CEO's of Hoame, and we currently have many roles within the organization as we are still a new company.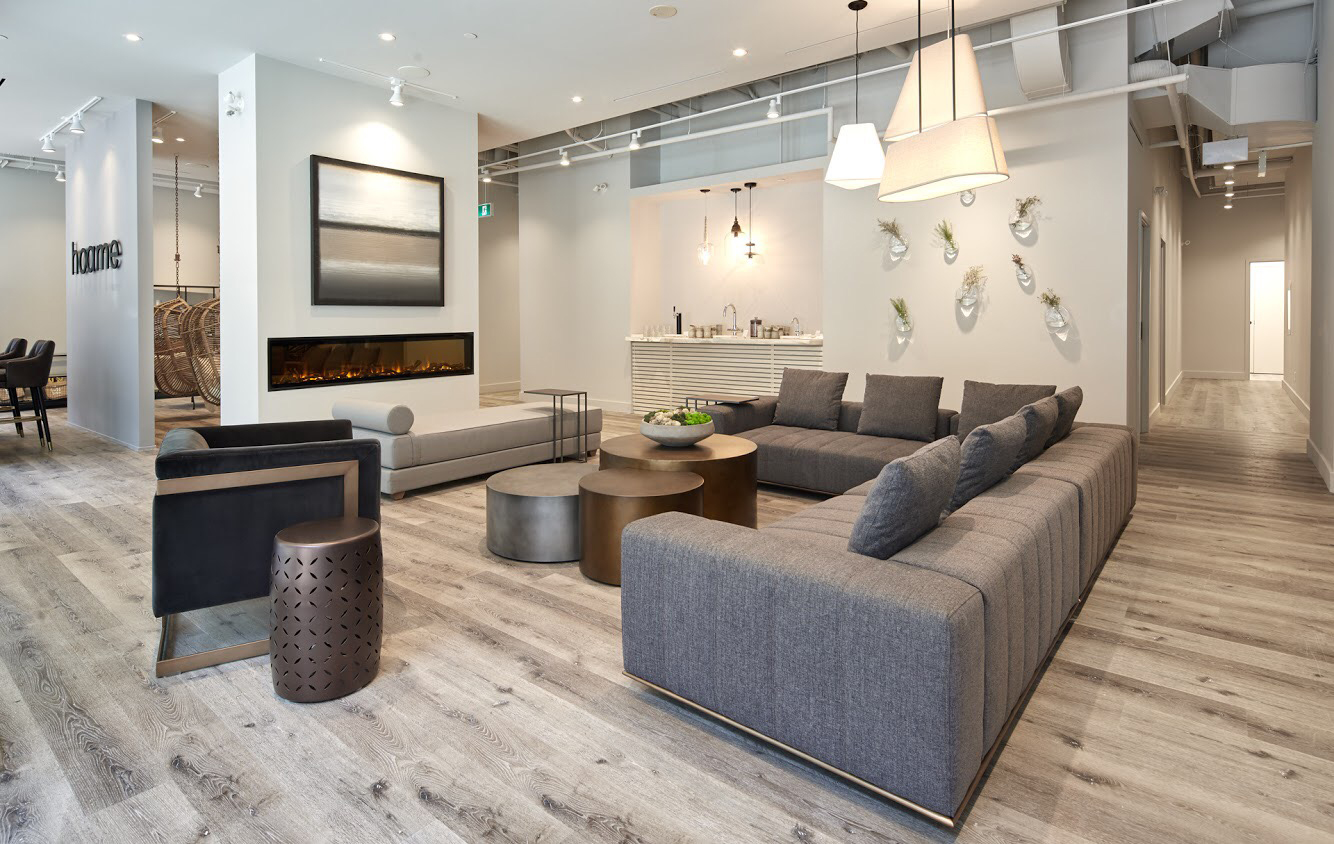 Can you tell us a little bit about your journey?
We met over a decade ago working in addiction medicine and became fast friends and really strong colleagues who motivated and inspired each other. We worked really well together and both had an entrepreneurial streak, so when we both left the clinic we kept working together in various capacities and then decided to build Ease, which is our parent company. We started by running public mental health training sessions in a co-working space in Toronto and many of the participants would get in touch with us and then book us for private training sessions for their organizations. Eventually, this got bigger and bigger and we had to scale back on some of the other work we were doing. We would often dream about opening up a space of sorts that would be a home for all of our passions: mental health, meditation, wellness, education, and community and would find ourselves literally dreaming about a place that had a starry ceiling, or a massive living wall, and a salt cave. After years of talking about this, we decided to put our thoughts into a proper business plan and in 2017 secured investment, leased our space and opened in September 2018!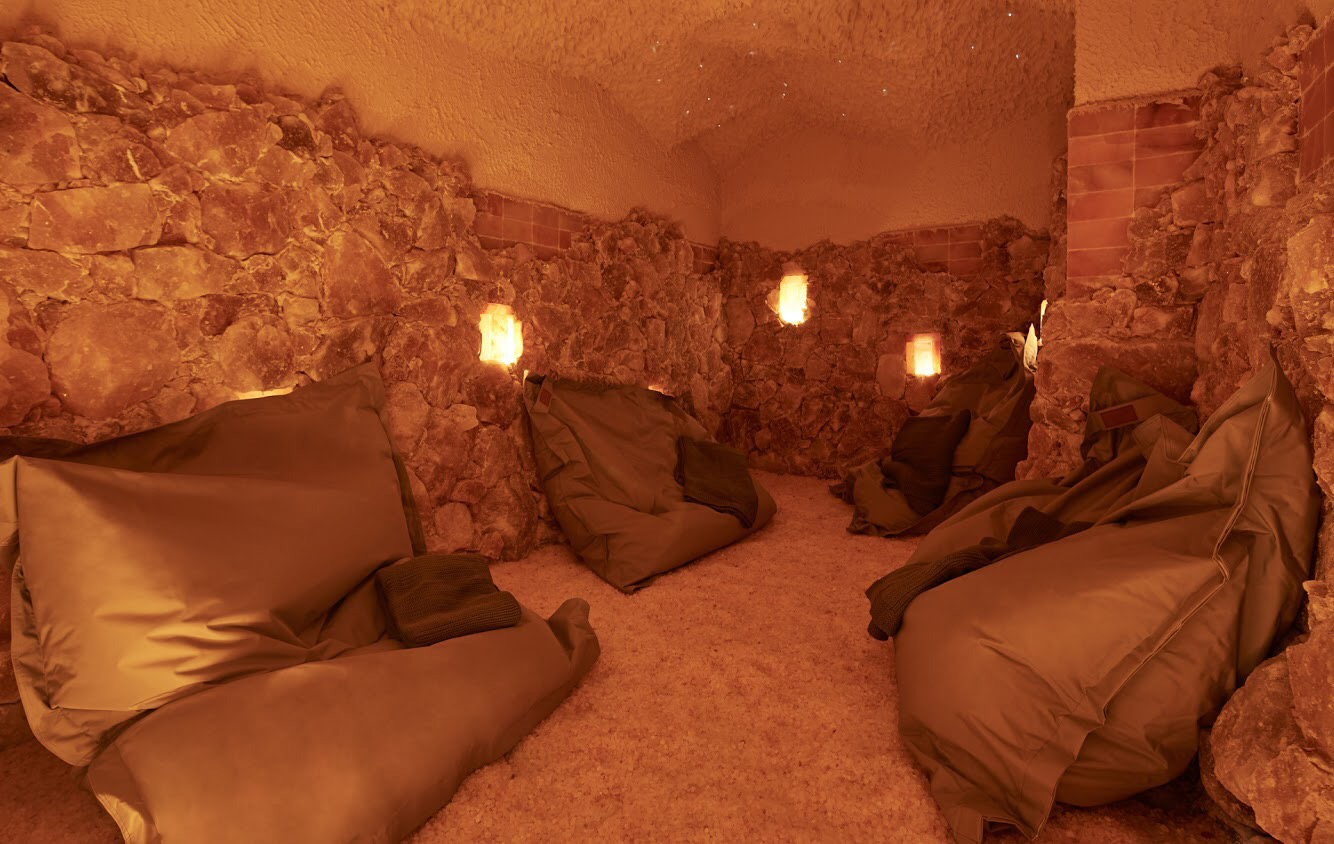 What has inspired you over the years?
Our passion for mental health and helping others to thrive in their lives has been a big motivation for us. Early on in our careers when we first met we bonded over our frustration with the reactionary nature of mental health treatment and our passion for stress reduction and lifestyle-based prevention, such as meditation. Seeing clients that have been helped so much by this method really inspired us to see how we could target the stress epidemic on a large scale and bring meditation to Toronto in a really exciting way that hasn't been done before.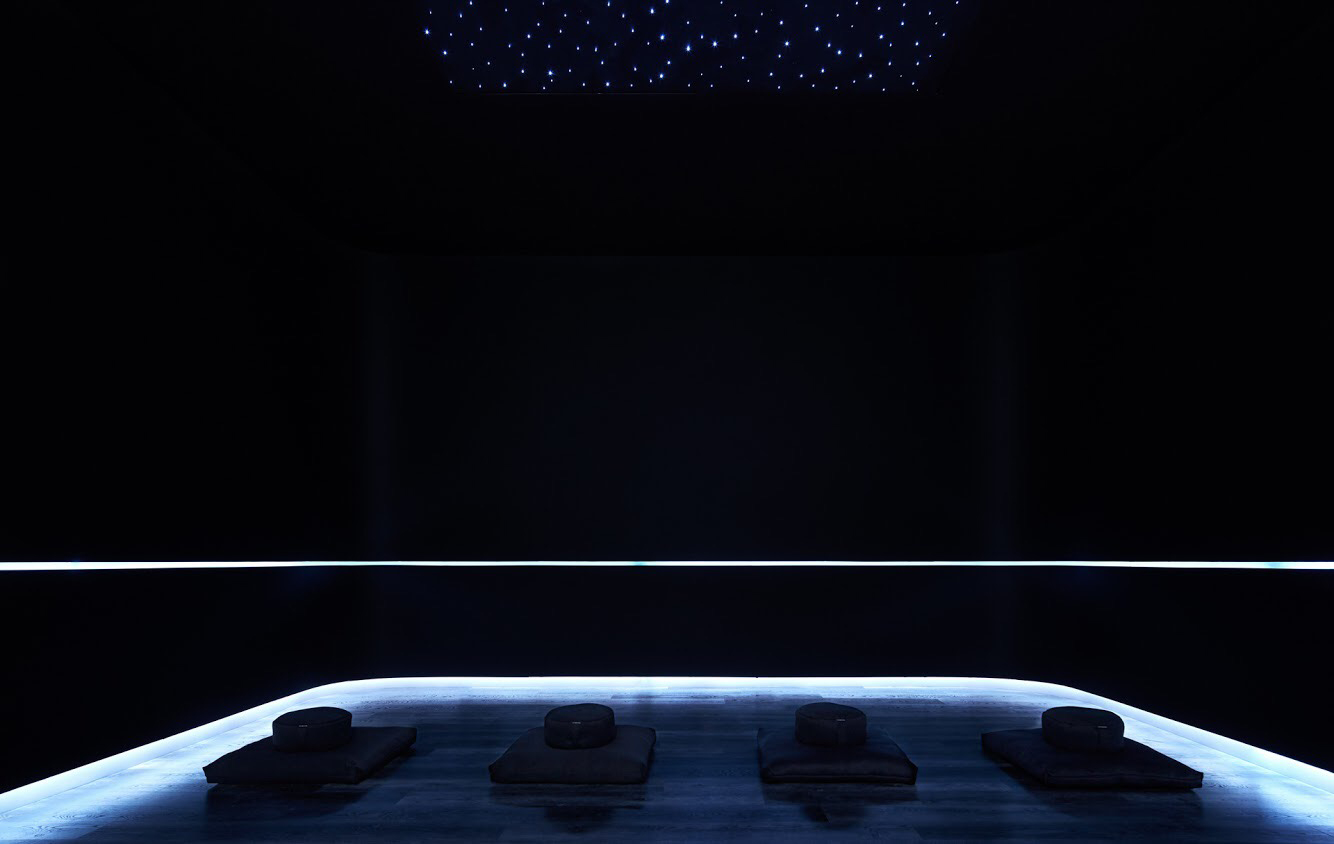 Have you had any mentors?
Both our moms have been big mentors for us. Having strong, independent, successful models growing up has really inspired us to live up to our potential and push ourselves out of our comfort zones.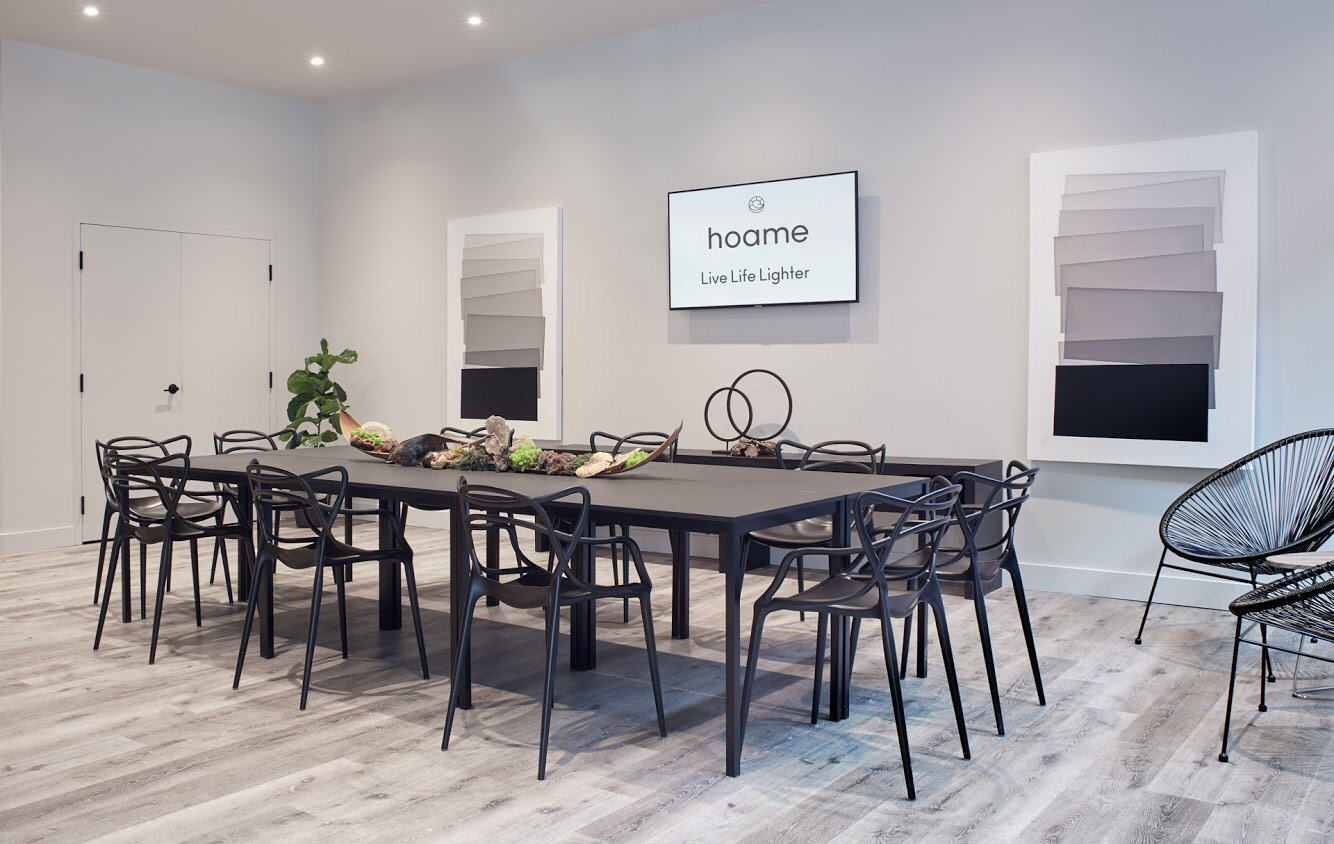 Which business person do you most admire?
Gwyneth Paltrow. While she is polarizing to some, no one can discount how much she has revolutionized the health and wellness scene. She started from a dining room table newsletter and created a massive empire, but more importantly, she has encouraged people to take their health into their own hands rather than just passively outsource it. There is a large prevention piece to goop that is exciting to see. Also, you are super successful when your company name is turned into an adjective to describe something on brand i.e "how goopy is that".

What is your favourite career/business moment?
There have been so many! Landing our first big client for Ease really showed us we had something, opening Hoame was a massive accomplishment, some of the amazing companies who have come through Hoame, and some of our exciting upcoming collaborations have all been really big 'pinch me' moments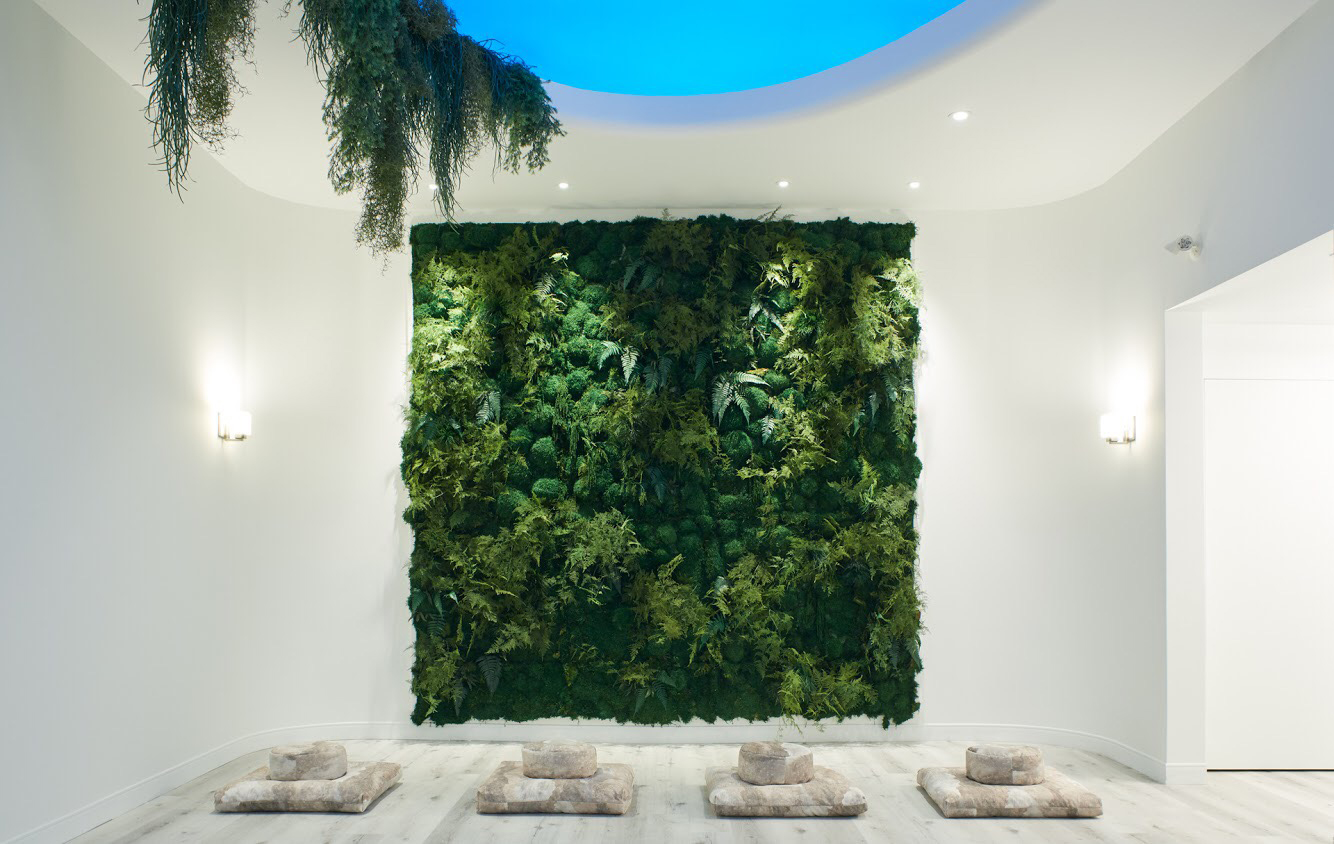 What was the biggest challenge you've faced so far?
Balance has really been the biggest challenge so far. In addition to Hoame, we run Ease which is our corporate consulting company, and we still both run our clinical psychotherapy practices and teach at a number of post-secondary institutions. We are so fortunate as we are passionate about and love all of these roles, so it can be difficult to create boundaries about which days we do which jobs and also incorporate time spent with loved ones.
Trust your gut and just jump in!… We persevered and decided that regret was worse than the fear of failure and decided to just go all in, and we haven't looked back.
When you're stuck creatively or need a break, you…?
Meditate! Often when we are working together and have hit a wall, being able to jump into a class, or put on a quick app meditation really helps to hit the reset button and can help us tap into that creative part of our brain (that is a little known clinically proven benefit of meditation). If we are feeling we are in need of a break we take one, that is the beauty of a partnership, if one of us is feeling burnt, the other will often encourage a break, digital detox, or some self-care time to refresh and reset.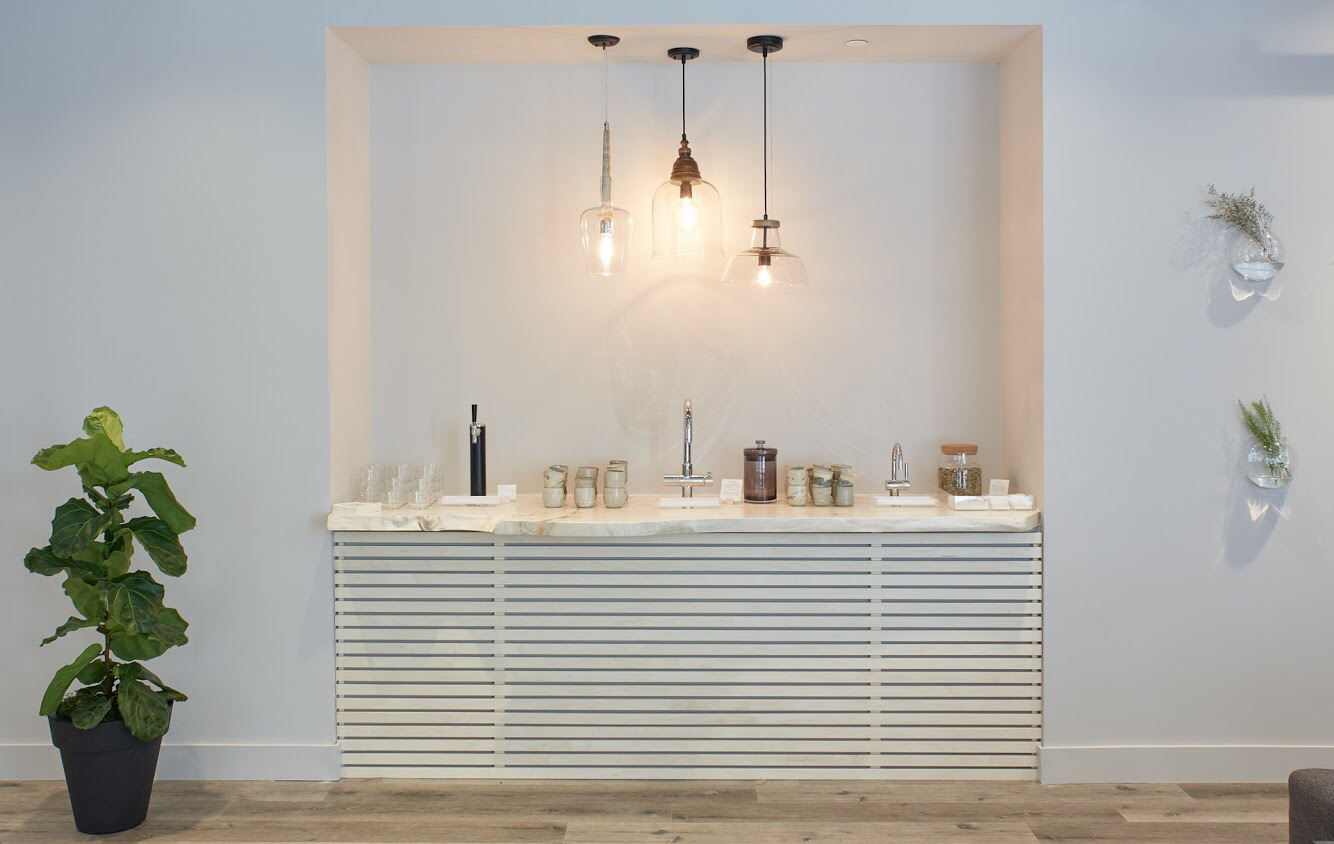 Do you think personal development has played an important part in your story?
Absolutely! Personal development is key. Whether through meditation and just spending time with ourselves to let those creative juices flow, gratitude journaling, traveling or reading some great business books, so much of tapping into our creativity, being mindful, and reading other's experiences have helped us to build Hoame and really think outside the box when creating this business.
If you could pass along any words of wisdom to fellow ambitious women in business, what would they be?
Trust your gut and just jump in! There were a few instances during our time building Hoame when we had a bad feeling about certain business arrangements, and we didn't trust our gut. Now we always follow those feelings, if something doesn't feel right, there's a reason! Similarly, building Hoame was really scary! We often had times of doubt and wanting to quit for fear of the unknown and the fear of failure. We persevered and decided that regret was worse than the fear of failure and decided to just go all in, and we haven't looked back.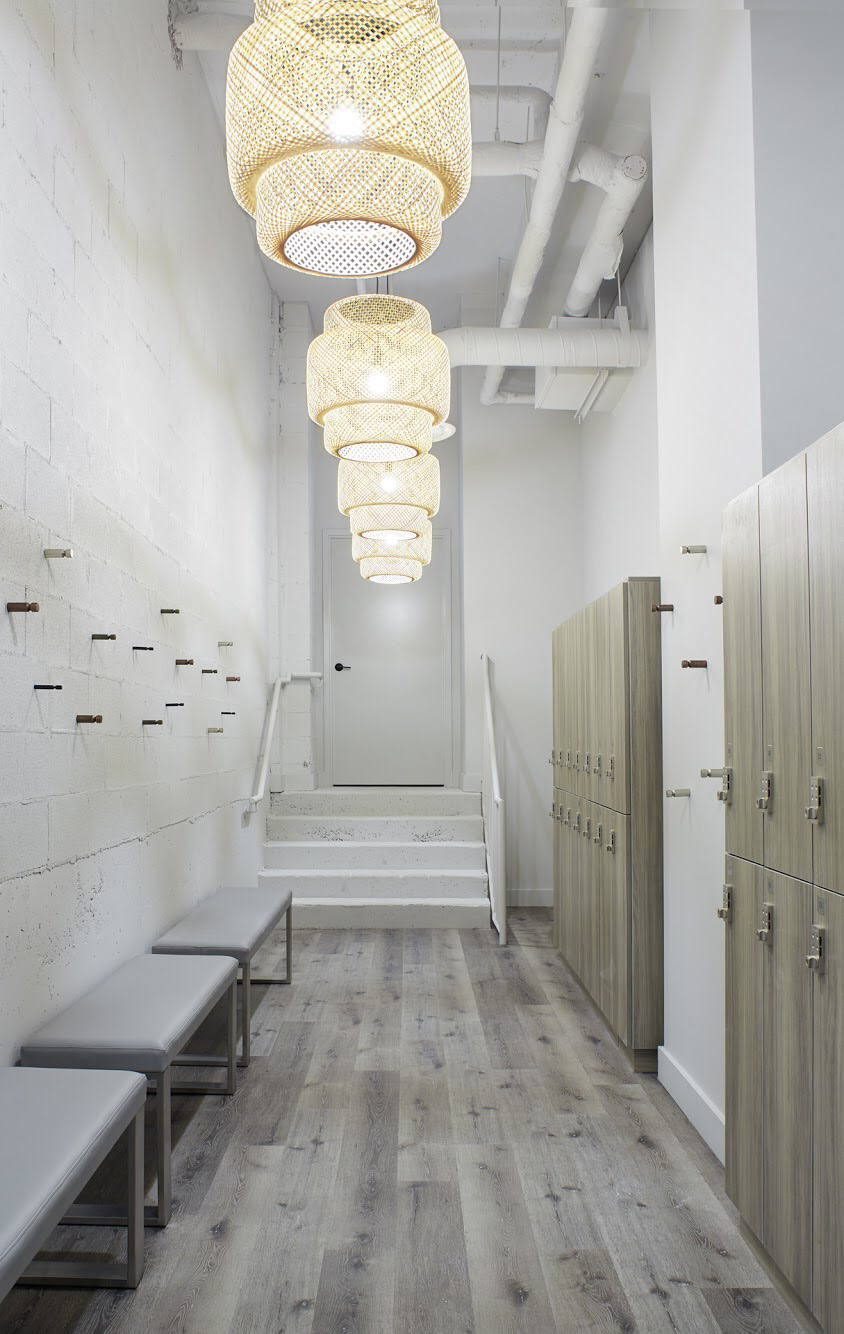 What's your next stop on your bucket list?
Carolyn: I would love to do a safari in Kenya or South Africa
Stephanie: Any of the Scandinavian countries. I am currently obsessed with Scandinavian design, and their way of living (really loving the whole hygge movement) and so I would love to experience it all first hand.
 
And what's your next big professional goal?
We have so many goals professionally! We really see Hoame as a lifestyle movement, and as mental health clinicians, we are so excited to see the increasing interest in meditation. We do see Hoame growing both virtually, and physically in the near future, and we have some exciting educational offerings being announced soon!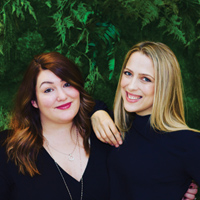 Carolyn Plater & Stephanie Kersta
Visit Website
Carolyn Plater MSW, RSW
Carolyn Plater graduated with an Honours BA. in Psychology from York University. She received her Addiction Education Diploma from McMaster University and her Masters of Social Work degree from the University of Toronto, which included a joint collaborative program in Addiction Studies. She possesses additional certifications in Smoking Cessation Interventions, Concurrent Disorders, and Opioid Dependence from The Centre for Addiction and Mental Health. Carolyn also holds teaching positions at McMaster University, Humber College, Ontario Learn, and the Centre for Addiction and Mental Health.
She also holds certificates in Solution Focused Counselling, Trauma counseling, and Non-Violent Crisis Intervention. As a complement to her strong clinical education Carolyn has incorporated additional evidence-based holistic certificates to further round out her training. Carolyn is a certified trauma-informed yoga instructor and provides yoga training and yoga therapy in both private and group sessions. She holds a certificate from the University of Toronto in Applied Mindfulness Meditation.
Stephanie Kersta MSc, RP
Stephanie Kersta holds an Honors Bachelor of Science with a specialty in Psychology and a Masters of Science in Psychology. Additionally, she holds a number of certifications, including a post-graduate certificate in Addictions and Mental Health Counselling, and certificates in Solution-Focused Therapy, Cognitive Behavioural Therapy and Psychometric Assessments.
As a complement to her strong clinical education, Stephanie has incorporated additional evidence-based holistic certificates to further round out her training. She is certified in Applied Mindfulness Meditation, Mindfulness-Based Stress Reduction, Mindfulness-Based Cognitive Therapy, and Mindful Eating.
Stephanie holds teaching positions at both McMaster University and Durham College in their Addiction and Mental Health programs and is a consultant trainer for the Canadian Training Institute.