How I Got Here: Cassie Connor
Meet Cassie Connor, the Executive Director and cofounder at Warrior Yoga Network, an international nonprofit organization dedicated to making the healing benefits of yoga and meditation more accessible to every body, particularly trauma-impacted and low-income communities. Cassie teaches yoga with young womxn human trafficking survivors, refugees and people recovering from sexual assault. She also teaches a variety of styles of yoga at SoulSpeak Yoga. Recently, Cassie started as a research assistant at the Royal Ottawa Institute of Mental Health Research working on a study determining the impacts of online yoga for people with Schizophrenia and psychosis, and she is currently studying to become a yoga therapist at the School of Embodied Yoga Therapy. We are so inspired by Cassie's dedication to the healing benefits of yoga and meditation and we can't wait to see what she does next.
Follow Cassie on Instagram: @cassieconnoryoga & @warrior.yoga
Can you tell us a little bit about your journey in getting to where you are now?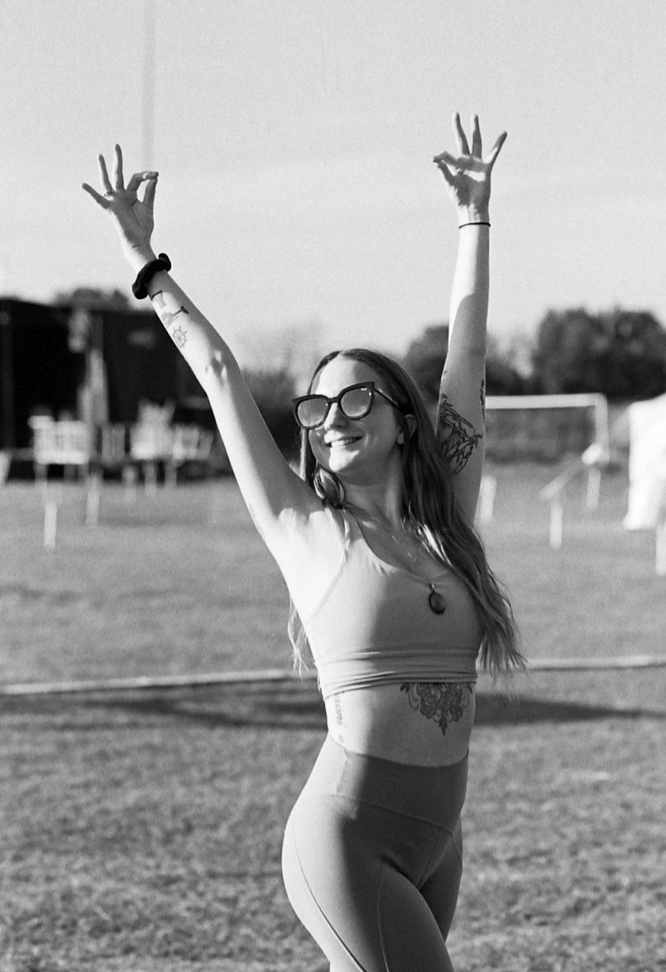 Yoga is a significant aspect of my own healing from trauma, and has been instrumental in the healing of many people I've met. I previously studied human rights and conflict studies and took a semester off to take my yoga teacher training. During that time, I began to apply a lot of the questions I had learned in my studies to the yoga industry – questions like: Who has access? Who is not in the room? And from there I set off on a quest to make steps towards a world in which anyone who wanted to heal with yoga, could. I have had the support of so many people such as Ida (my cofounder), my family, friends, various mentors, yoga teachers, volunteers and community members who have joined in to support. We would not be where we are without those people.
What has inspired you over the years?
I am inspired by strangers who care about each other, healing and resilience, our capacity to turn towards suffering rather than away. I come back to this inspiration continually through books, poetry and podcasts. Practically, I am inspired by social innovators. Creating change and providing supports for people who are struggling is incredibly hard work in a culture focused so heavily on relentless economic growth. Put in another way, work that prioritizes people's wellbeing is undervalued. Social innovators are finding creative solutions to that problem, such as through social enterprise—leveraging the tools and strategies of business to create social impact.
Do you have any mentors?
Yes, many of the people I learn from are indirect through various forms of media but some direct mentors are Anne Pitman, Rhonda Bradley, and Kathleen Kemp. They have mentored me in yoga therapy, and social innovation and enterprise. Many people along the way have supported my growth, development and learning and I would not be here without them.
Which businessperson do you most admire?
Jenn Harper, Founder of Cheekbone Beauty, comes to mind first. I have a lot of lipsticks from this brand, which all came in biodegradable packaging. They are vegan and 10 per cent of profits are donated to the First Nations Child and Family Caring Society, a non-profit organization providing reconciliation-based public education, research and support to promote the safety and wellbeing of First Nations children and their families. When I purchased, she literally sent me a personal email thanking me for my purchase and for investing in Indigenous youth. To me, social enterprises like Cheekbone Beauty are our way forward to a more harmonious world.
What are your favourite career / business moments?
Being with people in hard moments are the best moments of my career. I hope to be of some comfort to people in those hard moments, and a part of their joyous ones too. Walking alongside people through the highs and lows that are ever-present on the healing journey is what I feel called to do. This part of my job gets me through the immense challenges and paperwork by reminding me what we are here to do.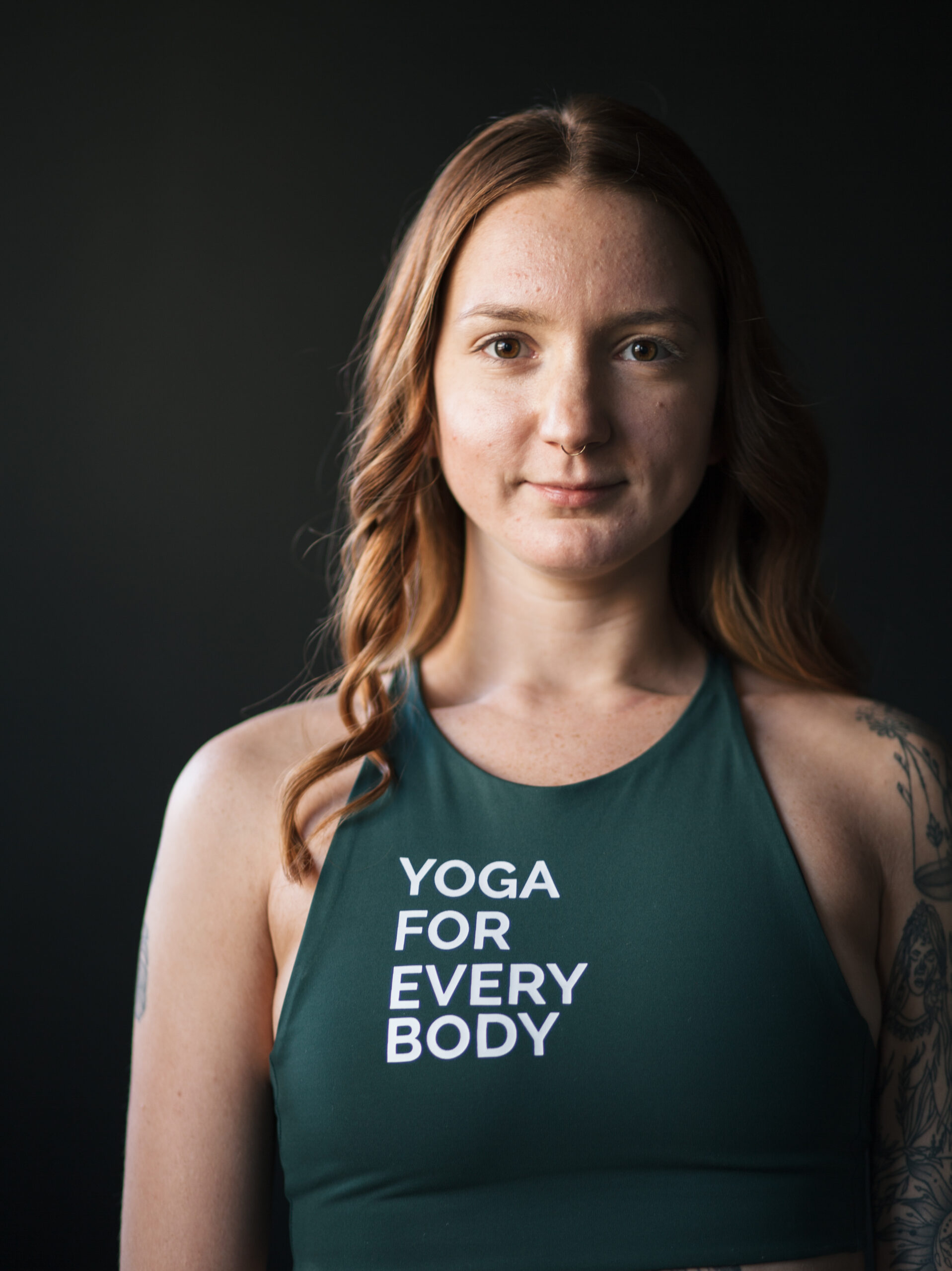 What has been the biggest challenge you've faced so far?
The non-profit sector is a very challenging industry to be a part of. There are certain opportunities that haven't been available to us because we're not a for-profit company. We have a benefit of being able to apply for grants, but we have applied for very many and received very few. Funding in the non-profit/charity sector is increasingly scarce. We have had some success partnering with yoga studios as a way of receiving donations but of course this was severely impacted by COVID. So overall, the continual struggle for funding is the hardest part and this leads quite easily to burnout for myself and other members of the team.
What do you do when you're stuck creatively or need a break?
Nap, write, walk, sit at the river, breathe, be with my people.
What type of self-care do you prioritize in the midst of a busy workday, especially in the midst of the pandemic?
Naps!
What has the pandemic taught you?
I learned how to innovate and keep going in the face of challenge and uncertainty. I learned we have a community of supporters willing to get us through hard times and that there is deep value in taking care of others since we are all deeply connected.
How have you had to pivot in business over the past year and a half?
Prior to the pandemic we were already teaching yoga classes in workplaces, but the need for this increased as many employees have faced a number of mental and physical health challenges through the pandemic. We developed an online yoga, meditation and mindfulness program for employers called Warrior Wellness. We offer a blend of live and on demand content addressing common experiences such as burnout, trouble sleeping, anxiety and more. Funds raised help us to provide yoga and meditation to trauma impacted and low income communities. Learn more at https://www.warrioryoga.network/warrior-wellness.
What are some words of wisdom for fellow ambitious women in business?
Jump! And follow your inner knowing. Importantly: don't take advice from people whose lives you don't want—I mean, use it for learning but consider taking it lightly. I have received a lot of advice that is very sound and smart but actually would lead me into a life that would make me miserable (such as in a very predictable although probably very much more secure 9-5). That advice usually comes from people that love me the most. Trust your own gut.
What's your next big professional goal?
Taking yoga therapy clients and more public speaking!