How I Got Here: Komal Minhas
Grab a coffee (or a glass of wine!) and get ready to meet an absolutely incredible woman. We'd love to introduce you to Komal Minhas, an interviewer, educator, investor dedicated to helping you rise through adversity so you can show up more fully for the life you want and deserve. We are blown away by Komal when she spoke at our Beyond 2020 conference, as well as the profound impact she makes with everything she does. Get ready to be blown away as well. This is a woman you MUST follow!
Describe your business/career and your role within your business/company today?
I create digital products and programs that help folks improve their well-being, resiliency, relationship to work, and confidence. I also coach high-impact women to thrive in work, and in their lives.
After experiencing burnout, and gaslighting in the workplace I made it my mission to help other women ensure they can sustain long-term in workplaces and businesses on their terms in order to truly transform the archaic and harmful systems we exist in.
I believe that meaningful conversations are a powerful tool for growth, connection, and healing. I am a host and interviewer, and have interviewed Michelle Obama, Glennon Doyle (shoutout to Atelier!), Rupi Kaur, and over a hundred others at conferences, events and on podcasts including my own, Lessons Learned.
I also make angel investments into high growth start-ups and women-led businesses.
I am a multihyphenate, and I've built my business in a way that helps me make impact in multiple ways in spaces I am deeply passionate about.
Can you tell us a little bit about your journey in getting to where you are now?
I am a South Asian woman born and raised in Grande Prairie, Alberta. My parents immigrated to Canada in the 70s and through decades of hard work created a number of businesses in the region, and have made a lasting impact on the community. Entrepreneurship is embedded in me!

I started my business when I was 23 and never looked back. It started with video production, photography, and editing for social enterprises. From there the company grew and evolved. In 2016, I produced a documentary about women entrepreneurs in and around NYC called, Dream, Girl, and through that was named to Oprah's Super Soul 100 list.

During that time I gained exposure to raising angel investment rounds as we raised a round through DG. I also made my first angel investment in a company one of my close friends was building with a loan from my family. I knew their idea had a high likelihood of success, and when I pitched my dad he agreed. That investment went public in 2017 just as I was in recovery from surviving cancer and a neurological illness, and provided me the ability to recover and rebuild my life. My family worked for decades to create the ability for us to make that decision, and I am so grateful it worked out. I want to be transparent with this as there are many founders who have had help and support financially from their families in their journey of building their businesses, and I am certainly one of those people.

In the years that followed I pursued another business idea, kaur. space an intersectional journalism platform where we worked with diverse writers, and published over 80 articles. About a year after launching I decided to pivot when I realized interviewing and educating would be a more financially sustainable foundation for the business (I look forward to one day reincorporating the platform back into our business).
It turned out to be the best decision I could have made. I now have the privilege of teaching women how to work in healthier ways (rooted in intersectionality), live on their terms, and connect with thousands around the world about these topics and so much more.

The road of entrepreneurship is a very difficult and winding one that requires so much time, effort, stress, and dedication, yet there is no other road I would rather take.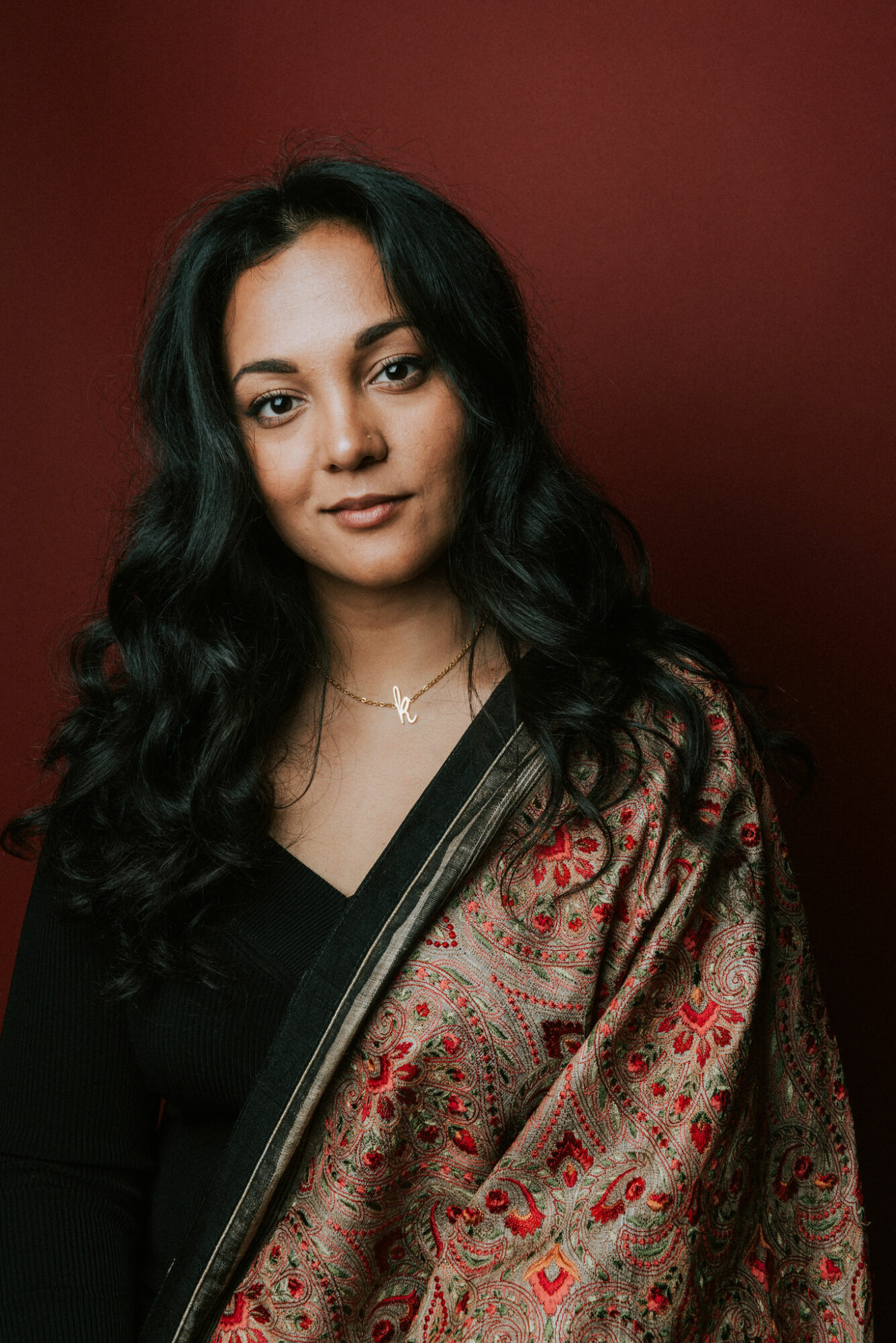 What has inspired you over the years?
My parents. My mother has endured so much struggle throughout her life, but I have yet to meet a more confident, self-loving human. Her grace and power are deeply inspirational, and I learn so much from her day after day.

I have also been inspired by numerous founders. People who have created products that are rooted in their heritage and that help so many be seen, heard, and uplifted in their communities. From Esha and Smita of Alaya Tea, to Taran and Bunny from BLUME, and Deepica Mutyala from Live Tinted (a portfolio company) and so many others, I find so much inspiration from mission-driven founders working day in and day out to bring their products to those who most need and want them.
Do you have any mentors?
I have informal mentors who are my friends who I can go to when I need a sounding board and advice. Mentorship is a powerful way to build consistent support in your life and entrepreneurship journey.
What are your favourite career / business moments?
Interviewing Michelle Obama on her Canadian stadium tour in 2019, just before the pandemic in front of 8,000 people was a life and career highlight! We dove into so many different topics including her passion for helping young people feel seen and heard, the racism their family continues to endure, and how losing her best friend to cancer and her father to MS changed her, and so much more. It was an unforgettable afternoon for this girl from Grande Prairie.
What has been the biggest challenge you've faced so far?
Losing two years of my 20s to fighting cancer, recovering from a neurological illness, and the psychological impacts of experiencing gaslighting from my cofounder. On top of continuing to heal childhood trauma, and pivoting my business model entirely in the last 18-months because of the pandemic, it is abundantly clear why I am a resilience educator and coach!
What do you do when you're stuck creatively or need a break?
Depending on how intense things are feeling… sometimes a big cry and release, working out, being in nature, taking a long weekend to rest, or a few in a row, going on a pre-scheduled vacation (you can learn more about how to optimally schedule your work-year in my program Your Best Year, and all about habit building in my program The Next Right Step), connecting with friends, and finally just pushing through the creative block with habit and consistency.
What type of self-care do you prioritize in the midst of a busy workday, especially in the midst of the pandemic?
I purchased a walking pad—a portable treadmill pad that I have under my standing desk. Now when I am on calls throughout the day, I can walk and work. I am very sedentary otherwise (as many of us office-workers are), and this is a really useful investment for my health long-term.

I also use music as a form of self-care during my day, whether I lay on my office floor while listening to my favourite playlist of the season, or having lo-fi study beats on while working, music soothes me. I also do my best to meditate for 10-mins each day and journal to release my thoughts and emotions.
What have the last 18 months taught you?
George Floyd's murder and the racial reckoning that came to the fore, and the mass graves found at residential schools across Canada taught all of us why we must centre the voices, work, art, and leadership of Black and Indigenous peoples.

I also learned that collectively, we can survive so much more than we imagined.
How have you had to pivot in business over the past year and a half?
I cancelled a North American tour of my podcast Lessons Learned two weeks before our first event in March of 2020. Over the next four months I prioritized a part of the business that was going to be developed later in our pipeline—our digital programs and products. We learned how to build and launch online programs, grew our audience by 100%, and have taught close to 100 students since.

I developed 300+ pages of curriculum about improving our relationship to work, improving our wellness, deepening our relationship to our impact + identity, methods for effective planning and organization, systems for increasing rooted self-confidence and belief, and how to build the community we most need.
During this time I also enrolled back in school at the University of Pennsylvania for Positive Psychology to further my own learning and development as a coach and educator.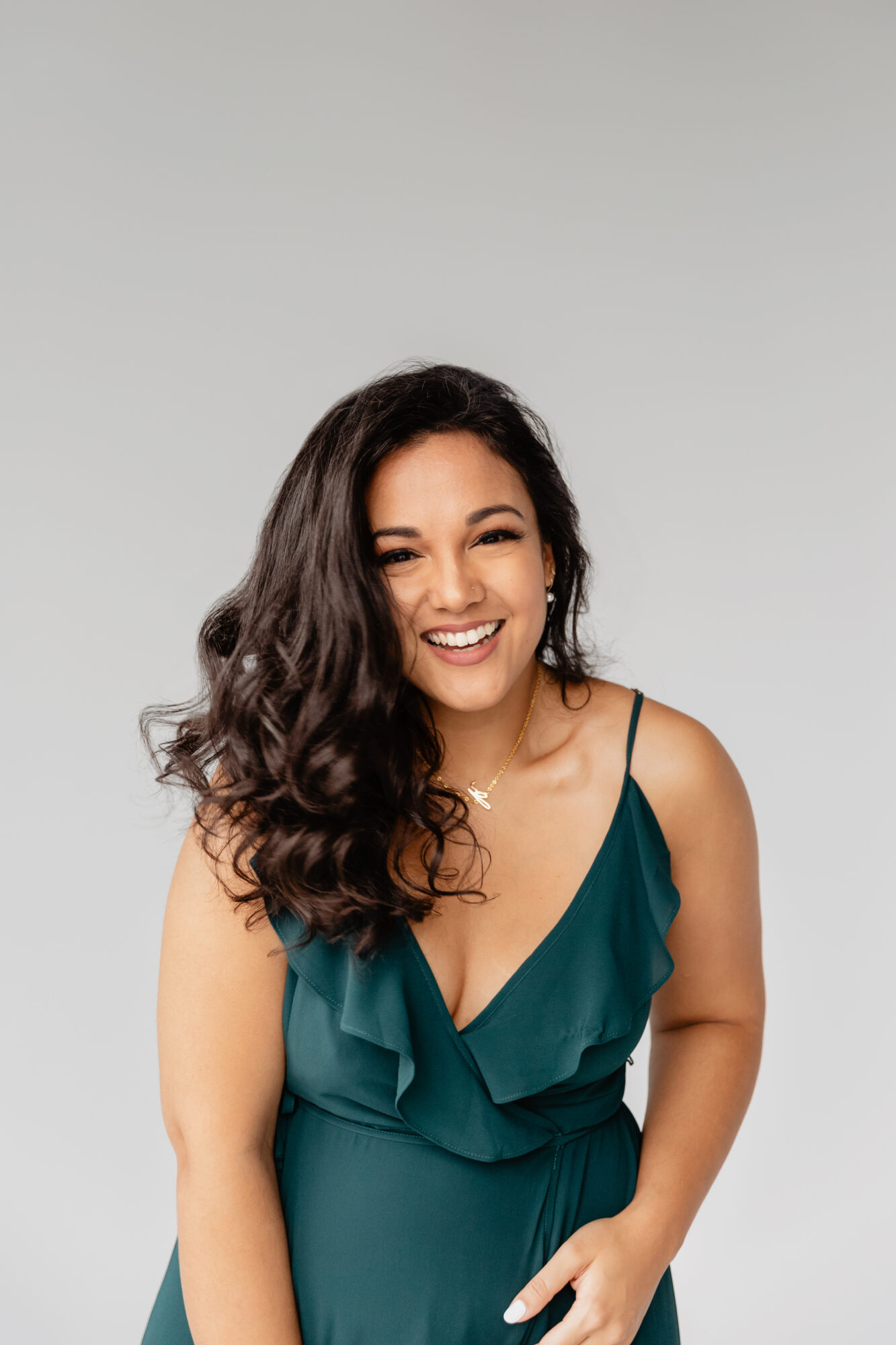 What are some words of wisdom for fellow ambitious women in business?
Keep. Going. Breakdowns can lead to breakthroughs, so let yourself fall apart when needed, and put in place the supports in your life that you need to pick yourself back up. There are times when it is the right move to pivot, or shut things down, but often you just need to find ways to keep going on your terms with new boundaries to support your wellbeing.
What's your next big professional goal?
I am preparing to pitch larger podcast companies (Audible, Spotify, Apple) a new show idea. My goal is to develop a multi-season show that can eventually transition to a streaming platform (Netflix, Prime, etc…). If you're reading this and want to help (I'm keeping the topic private for now) email me at info@komal.com!

I also am excited to scale our enrolment beyond a thousand students in the coming years and to continue to witness the impact our graduates, and my private coaching clients make across industries for years and decades to come.