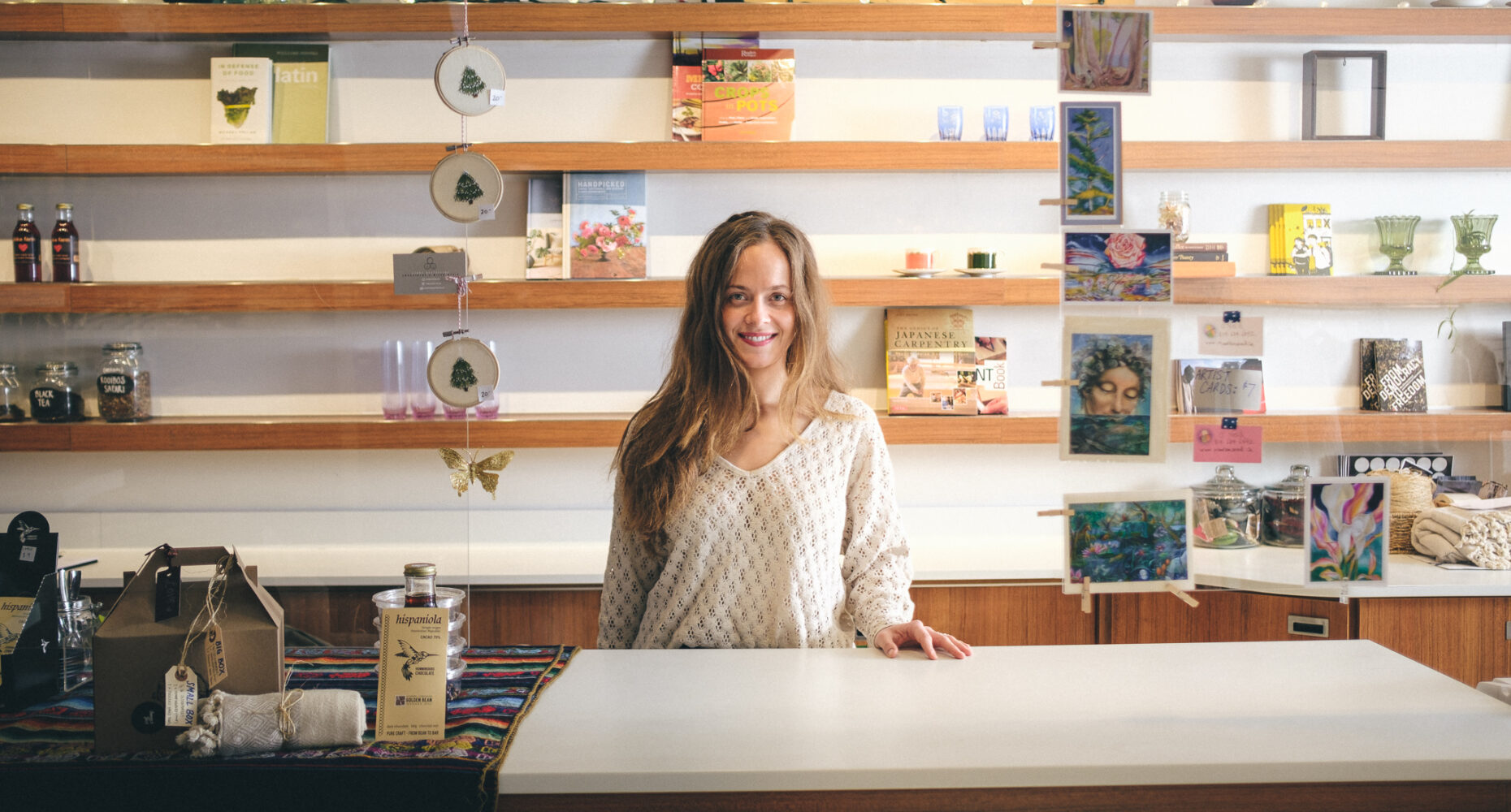 How I Got Here: Jessie Lyon
Meet Jessie Lyon, Co-Owner + GM of Pokoloko, a sustainable, ethical, lifestyle company selling hand-crafted luxuries. Cozy up with your custom Atelier x Poko Towel, pour yourself a glass of wine, and enjoy reading all about Jessie's incredible journey of how she started Pokoloko—a business that gives back.
Follow Pokoloko on Instagram: @pokolokoltd
Why did you start Pokoloko?
Before starting Pokoloko, I was doing a placement in Nicaragua with an NGO doing development work. I loved the ethics and principle behind what I was doing, but I was much more attracted to the pace of business. Before Pokoloko had its early manifestations, I was looking to build a social enterprise, a for-profit organization that would give back in a concrete way.
Fast-forward and my boyfriend, Case, who had returned from a recent trip to Ecuador shared that he met a young couple who made and sold blankets at a market. He suggested we order from them to sell in Ottawa. At the time, the couple was living in a concrete house with their family and they were trying to make a life for themselves. So, we filled up his old VW Jetta, which we called Goldie, and drove around the Ottawa Valley selling the blankets. We ended up selling out of them and decided to ship over another order. The couple in Ecuador told us we were "pokoloko"—a little bit crazy to bring back so many—and thus the name Pokoloko was born.
What's your main role at Pokoloko?
I call myself the GM, but I pick up the garbage and I also pay the bills—I do everything. My main role is leading the team and making sure all my leads are fully supported, making sure everyone is clear in what their tasks are and ensuring we are all moving together in a streamlined, efficient, happy way. The other big part is design and buying. I lead the whole curation of the collection and make sure it looks good and is cohesive, and then I manage all the buying and make sure everything comes when it's supposed to. But what I'm always trying to do is put myself out of work. I'm always trying to find someone to do what I'm doing so I can do something else. I like to define the process and then bring in a manager so that I can focus on the next thing.
How do you find the makers you work with?
We work with a lot of different artisans. Initially it was a lot of travel and pounding the pavement—traveling to little corners of the world and learning where there are strategic markets and trade shows to connect and network with locals. We did a lot of travel in South America to understand the industry and how to carve out a little space in it.
What's your background that inspired you to initially go to Nicaragua?
I've always been a big travel and adventure lover—always drawn to the offbeat path, which motivated me to do the work I do. My education is in philosophy from Bishop's University, and it's laid a nice foundation for communications and business. I went from graduating Bishop's to tree planting. I then applied to an NGO and got a placement. When I returned home to Canada I was looking for a job that encompassed ethics and business—that's how Pokoloko evolved. My business education has been learned, and it's all been through trial and error.
Do you have any mentors or people you learn from?
In my own experience, the entrepreneurial journey can be very lonely. Mentorship is something you have to seek, or it won't be presented to you. In terms of actual mentors, one major mentor was my boss at the NXNE Music Festival, Stacey Robinson. She now works for SickKids. Stace is full energy, no one can say no to her and she has a great business sense. She reflected to me what's possible. If you can motivate yourself, anything is possible.
Another mentor is my mom, who is a lawyer with a private practice and has built herself from nothing. She's built herself up over time and that has been a guiding energy in my career.
Another big inspiration is my team. It's not a traditional mentor, but seeing us grow and seeing the women that work with me on my team evolve in their careers is deeply inspiring. Witnessing their own journeys manifest as our business grows is a really big source of inspiration for me.
Has it been hard to delegate to take over your jobs?
I don't really have a lot of attachment to the jobs. I just have attachment to the energy and growth. Learning to delegate is such a skill. It's hard to delegate effectively and empower someone else to take over. I heard on a podcast "as long as you can find someone to reliably do the task you are attached to do, as long as you can find someone to do it at least 70% as well as you can, then you're covered and set." It took me a couple years to figure out how to delegate. I'm such a perfectionist and detail-oriented person so I'd hire someone to do something, see them make a couple mistakes and then be like "nope! They can't do it!" but then when I realized making mistakes is how you learn, you can't train someone by expecting them to perfectly follow your instructions, most of how you learn is actually doing it. So, once I figured that out and gave people space to make mistakes, and that the error part of trial and error won't ever be eliminated, it got easier.
What are your favourite career / business moments?
We recently expanded our warehouse space. Up until a couple weeks ago, our operations team, who covers fulfilment, were working in the back of the warehouse—no windows, right beside the kitchen and washrooms, and it was hard to keep clean. We just finished preparing an expanded space that has big beautiful windows full of light. When they moved into the new space, they were so stoked! The expansion was a result of their efforts and mine. Those are the moments that make it feel like it's all worthwhile. One thing I'm trying to focus on as a team building strategy and a positive impact strategy is to try and think of the career paths of the people working for us and how we can develop their own approach to their career. It's nice to be able to have a part in facilitating that.
What has been the biggest challenge you've faced so far?
One major challenge was when COVID-19 hit, last March. I was driving home from a trade show and Case called me saying "I think we have a problem." We went from having our highest shipping days in the warehouse to everything being shut down. We sell to 1000 stores and all those stores shut down in a period of 24 hours. We went from a team of 10 working so hard to not being able to have anyone in the warehouse. I will never forget that feeling that in the end nothing matters. Something can be taken away from you in one day. Instead of feeling scared and panicked, I felt almost freed. I now realize you can work hard and smart but ultimately what matters is the impact you have with your work—the positivity you create and the people who surround you are the most important.
What do you do when you're stuck creatively or need a break?
I should probably take more breaks. Especially when working from home. I've been doing a lot of The Class—an exercise program. I've also been diving into Dawson Creek reruns. Those are two little brain turnoffs. Recently something we've been doing with the team is having branding sessions and turning off our phones so that we can creatively spitball ideas for a few hours. It's a good way to come back to work with a refreshed, sharp mind. And it helps to not get distracted by other brands and not play a comparison game.
How have you had to pivot in business over the past year and a half?
We had a website before March of last year, but my focus wasn't there. I focused on the B2B side and wasn't really attracted to being a front facing brand, largely because it was a zone of discomfort. But then once COVID-19 hit, I realized that we couldn't afford to not be a retailer and tell our own story. So, we realized our website needed to be upgraded. We needed our story to be repeatable. It was a whole other business that needed nurturing. That's when e-commerce became just as a focus as wholesale. We were afraid to start B2C channels because of what it might do to B2B. But it's been so empowering and has helped our wholesale customers sell better. Our shop owners now have our brand that is more recognized, and they can share our story easier as well. Having the B2C channel feeds everything and lifts everything up.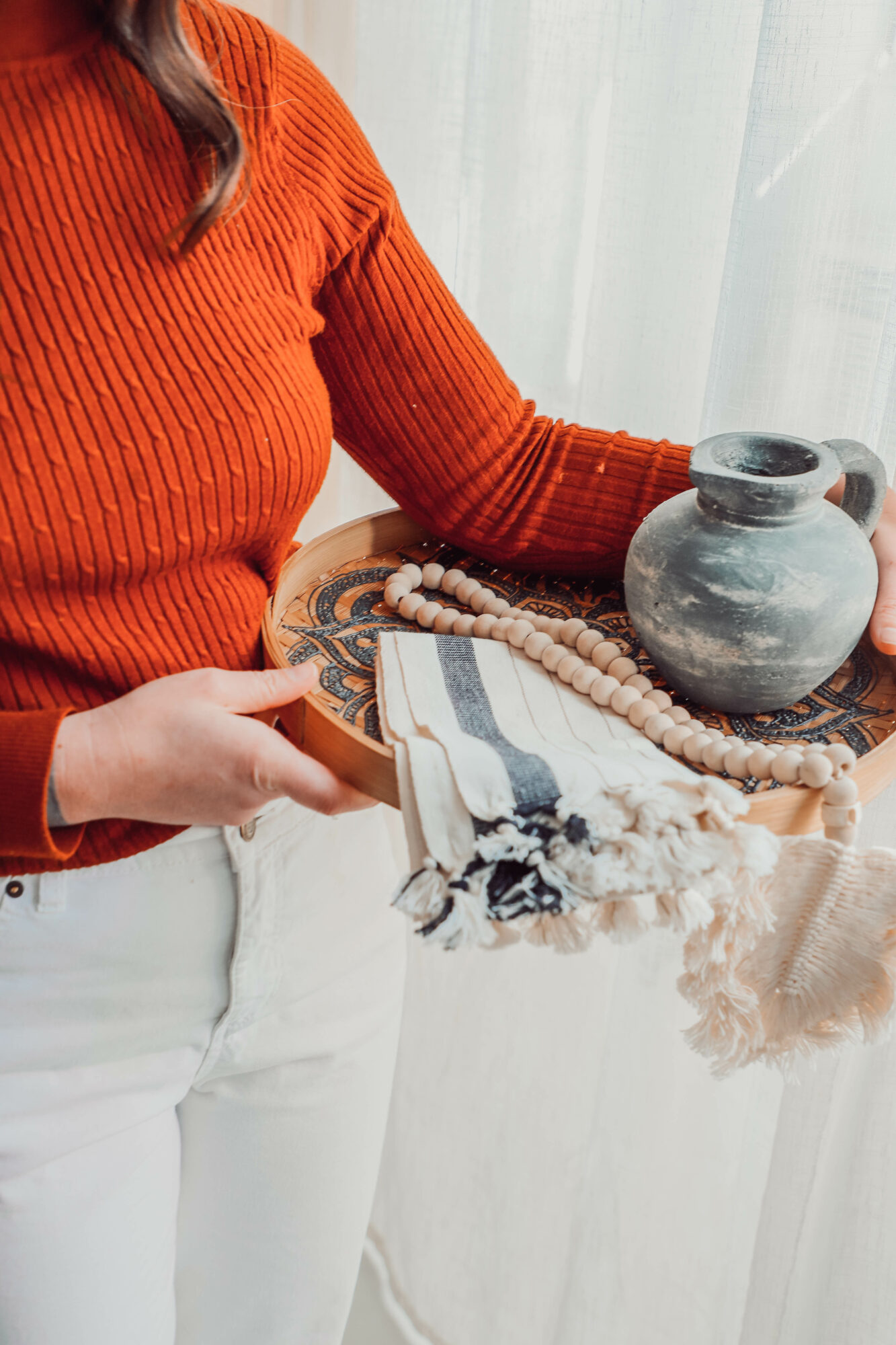 What are some words of wisdom for fellow ambitious women in business?
One thing that has been helping me and what I really love to see in my team is when people just leave things behind and don't get bogged down by anything. Let the water run off your back and don't take anything personally. Be positive and go towards the light. Don't focus on things that don't matter. That's the advice I'm giving myself the most right now, don't focus on negativity or the little details.
Are there any ways you physically release negativity?
I find that regular exercise, eating well and covering mental health basics are essential. If I don't, it's hard to stay positive and reject the negative. The moments of distraction and negativity in ratio increase if I don't. I do a lot of biking with Case and exercise at home. I do a lot of yoga and there are meditational elements to it, even though I would like to get deeper into my meditation practice, I'm not there yet. But when I do, the positive effects are indescribably huge. But I can't say I'm a practiced meditator. Covering mental health basics is the biggest favour you can do for yourself and puts yourself in a strong position business wise.
What's your next big professional goal?
A big focus for me is just getting our website to be this beautiful, wonderful experience. I want to make it so beautiful that whenever I go on it, I don't have an anxiety attack. Our marketing manager and I are calling it our baby. It's currently at the toddler stage, we want to get it to the teenage stage and then the adult stage. On a personal level, which ties into my professional life is to have a work life balance…because I haven't really achieved that yet. Any time I'm awake and breathing I'm working. One of my larger professional goals is to have and grow my business but to also shut my phone off at 5PM.
Thank you!