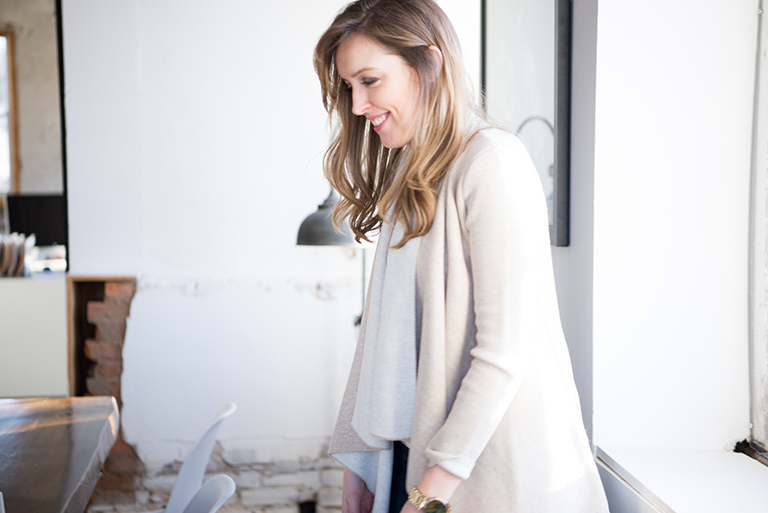 Samantha Rogers of Relate Social Capital
Meet Samantha, a social capitalist using sport philanthropy as her vehicle of choice, Samantha is co-founder of relate social capital, whose specialty is building – and implementing – revenue generating and community engagement programs. Sam has worked in the fashion, social services, health, education and sport industries in Toronto, Vancouver and Montreal, all of which has led her to buckle down on a career in a very niche market: sport philanthropy.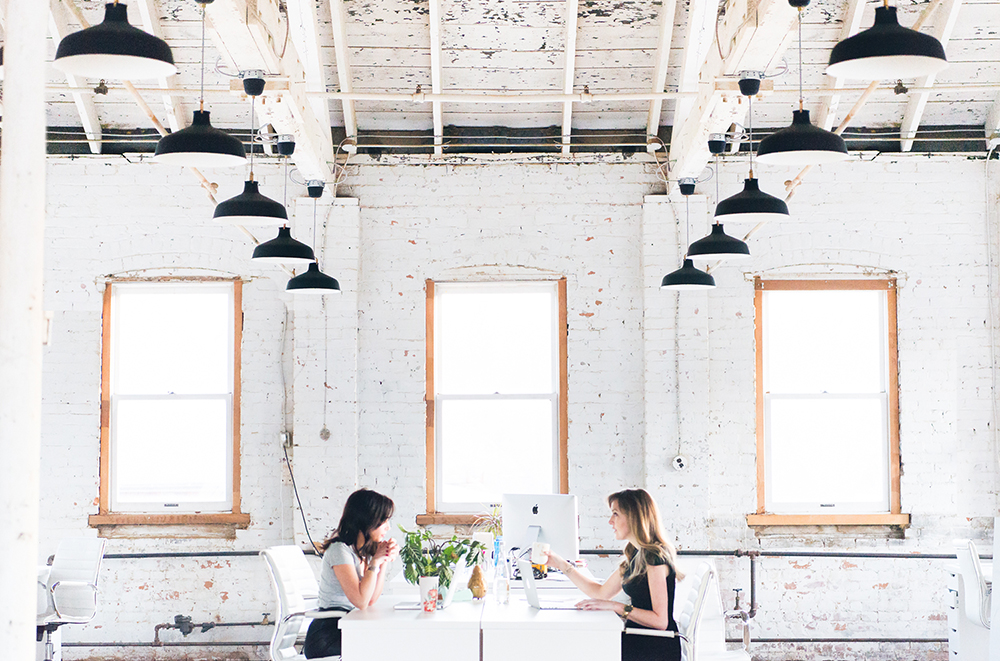 What is your current role?
I'm the co-founder of relate social capital – the leading sport philanthropy firm in the country. Sport philanthropy is an emerging field of philanthropy that utilizes sport for social good. If you think about it, sport has the power to build healthier communities, develop skills and self-confidence, empower girls and women to be leaders, regulate mental health, and create opportunities for education. Our mission is to empower sports organizations by positioning them philanthropically and inspire athletes and other sports leaders to use their status to impact the community. I'm also the founder of the International Sport Philanthropy Council, a non-profit council to support organizations and individuals using sport as a vehicle for philanthropy around the world.
Can you tell us a little bit about your journey leading up to today?
I had a very different path carved out for me – I worked in fashion merchandising throughout business school and the plan was to move to head office after I graduated. Upon graduation, I had my first real taste of anxiety at the idea of working at a corporate head office in a 9-5 every day, for someone who was profiting off my work. I realized if someone was going to profit off my work, then it should be someone who needs it the most. With the help of a very special professor, I was shown that I could have a career in philanthropy – something I hadn't even realized was possible. So, I enrolled in a fundraising management post-grad program to hone a new set of skills.
From there, I lived and worked in social services, health care and education in Toronto, Vancouver and back home in Montreal. I fell into sport philanthropy – I was asked to build the fundraising and alumni relations program at McGill Athletics. I had absolutely no idea that I could combine my passion for business, philanthropy, and sports into an exciting career. I saw a gap in the market and an opportunity to take my experiences and lessons learned and turn them into a business, so here I am today — you have to keep saying yes and taking chances!
What has inspired you over the years?
My grandfather. He was just such a good human and who I like to call the godfather of CSR – he taught me about philanthropy. I wish he could see me running a business based on that—I think he'd be really proud because he believed so fiercely in helping his community. I've always been inspired by the idea that we're all in this together and I try to pay that forward in my work because I believe that fundamentally, we all want to help one another, but sometimes we're just not sure how. Additionally, I'm so inspired by other women in business (especially moms, like my business partner) who are hustling against the odds to build great things, mentors who have taken the time to guide me through all stages of my career and in this industry, athletes – they have so much grit, passion and determination, it's contagious!
Have you had any mentors?
Fortunately, many. Even when I didn't realize they were mentors. The ones who push you to be the best that you can be – which sometimes made me angry and resentful – but I think that was due to my lack of experience because I see now that they ultimately had the best intentions for me. I think it's so important to seek them out, but to also allow it to evolve naturally. When you put yourself out there, and are vocal about where you want to be, the right people will naturally gravitate towards you.
What are your top 3 favourite career/business moments?
Getting my first real job – it was, and still is, the hardest interview process I have ever been through and taught me that I had grit and the necessary skills to be successful
Moving back home to Montreal to take a job building the fundraising and alumni program at McGill Athletics. I was so scared and nervous (and everything else that comes with imposter syndrome) because the idea that I was the one who knew the most about what needed to be done, absolutely terrified me. On the other hand, it also allowed me to test out my own theories on how I believed sport philanthropy could work, which was my golden opportunity. Looking back, I realized I really had the skills and experience to do the job, but at that moment, I was so unsure of myself and I often let that derail me
Leaving my passion job at McGill to start my own business. Scariest thing I have ever done but also the most exhilarating and best decision I have ever made – funny how that works out
What was the biggest challenge you've faced so far?
Myself. Everyone talks about imposter syndrome and it's so very real. I can't even count the amount of times I have said to myself, you have no business being here, doing this. It's a big challenge to overcome self-doubt, but I am getting better at it. Now I say to myself: I see you self-doubt and it ain't happening today.
Do you think personal development has played an important part in your story?
100%. You have to know who you are in order to know what you want. It took me moving across the country solo and jobless to really figure out who I was and more important, that I could get through hard times by myself – that was huge for me. There, a friend gave me the book 'Quiet' by Susan Cain that was life changing. It helped me to realize that I wasn't weird, I was introverted and wasn't alone with some of my 'quirks.' It taught me how to play to my strengths and be really self-aware with respect to my weaknesses. I also love learning, so I try to increase my value by adding to that bank as often as I can, I think it's really important to diversify your knowledge. I look at every roadblock that I encounter – and subsequent workaround – as my way of adding more value to my business and myself.
If you could pass along any words of wisdom to fellow ambitious women in business, what would they be?
Believe in yourself but earn your stripes. Become an expert in whatever it is you do, and take every single opportunity to learn from others. Get comfortable with being uncomfortable, because that's where the good stuff happens. And finally, just start! There are so many reasons not to start. People tend to get tripped up by the logistics of it. It's always going to be scary, I don't think that ever goes away. Every day you feel like you're jumping off a cliff and that's ok – we're all there to catch each other.
What's the next stop on your bucket list?
Tokyo 2020!