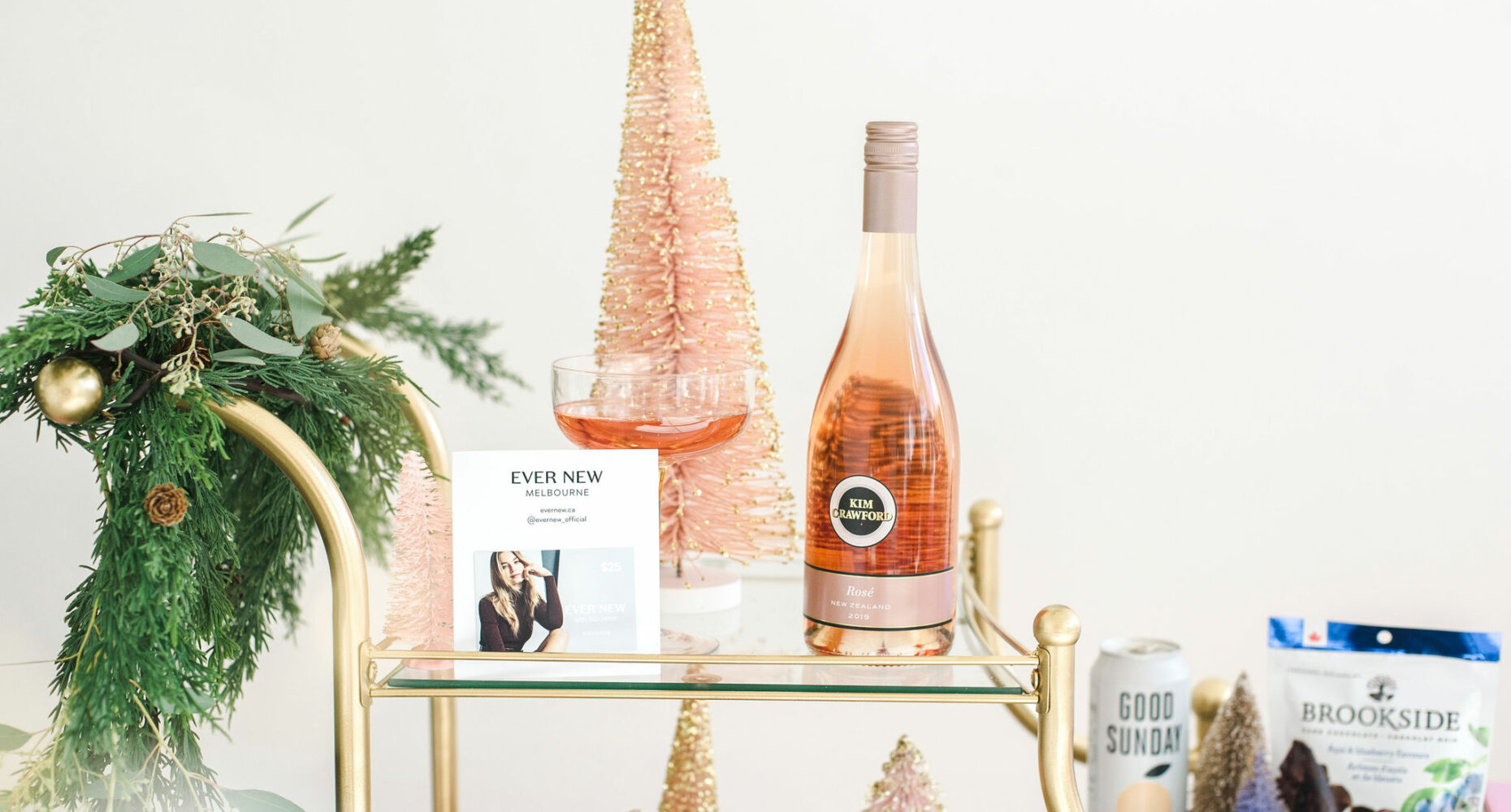 The Atelier gets GLAM
How do you get GLAM when the holidays look so different this year? Whether it be a quiet dinner at home with the family, a Zoom call / dance party for 'Friendsmas' or simply creating a reason to get dressed up, like a "Formal Friday", we are here to keep the holiday spirit bright with some recos to luxuriate in holiday style!
Beyond 2020 gave us just the excuse we needed to get dazzled up in festive attire—and for our wardrobe selections, we knew we had to go for one of our favourite brands out there: Ever New!
A few weeks ago, our entire Atelier team stepped out for the best shopping day we had in 2020, visiting the newest Ever New boutique at Sherway Gardens—and wow, we were blown away! From classic, sophisticated silhouettes to sparkling holiday dresses, to billowing floral patterns in rich colours—we had our work cut out for us with all of the gorgeous frocks we could try on! There is something about the detail and care that goes into every single Ever New piece, and one fun fact we learned during our shopping excursion is that every floral pattern from Ever New is hand-designed by one of their in-house designers. We got to select our favourite outfits and feel our best for a day of learning, connection and growth—plus got to add to our wardrobe for the holiday season! And if you move FAST, you can catch Ever New's incredible site-wide sale—everything for 30% off until November 30th!
Here's a look at a few of our fave looks of the day!
Now that we have our outfits in check, on to the hair! And for that, we turn to the experts at Alterna!
One of the most talked-about interludes of Beyond 2020 was when Alterna's hair expert took the stage and shared with our community the fastest tip to create a beautiful holiday updo. When we shared the video to our Instagram, this was the MOST WATCHED reel to date and the engagement was off the charts!
Michelle Finlayson used Alterna's My Hair. My Canvas. Any Way Texture Spray and Easy Does It Air Dry Balm to prime the hair for an updo that will last even the most marathon zoom holiday dance party—and we are here for it.
You can find Alterna's entire My Hair My Canvas line, here.
Check out the video below to elevate your hair-game for the holidays!
In need of a little more style inspo? Here are our Top Three Styling Tips for the Holidays!
Sequins and shimmer may feel a tad extra when you're celebrating at home, but they have a truly magical power to lift your spirits and get you into the festive mood. We're still spinning over Taryn's incredible green sequin dress and Ang's shimmery metallic stunner from The Atelier: Beyond 2020 Holiday Party and have made it a mission to shine extra bright for our holiday celebrations this year.  
When we're all dressed up with nowhere to go (thanks, COVID), outerwear is the name of the game! Some days you just need to get outside and feel glam, even if just for a stroll around the block. Ever New has some stunning outerwear that has us feeling both cozy and fabulous. We're especially loving this faux-fur trimmed beauty and this graphic print. Bonus: no one needs to know if you're still rocking pyjamas underneath. 
While daily sweats and ponytails may be one of the better things that have happened to us in 2020, it does feels good to kick things up a notch for a special celebration. Check out our fave new sustainable hair products and throw on a festive red lip to get in the holiday spirit. We love this all-over lip pencil and this super sustainable bold lipstick.