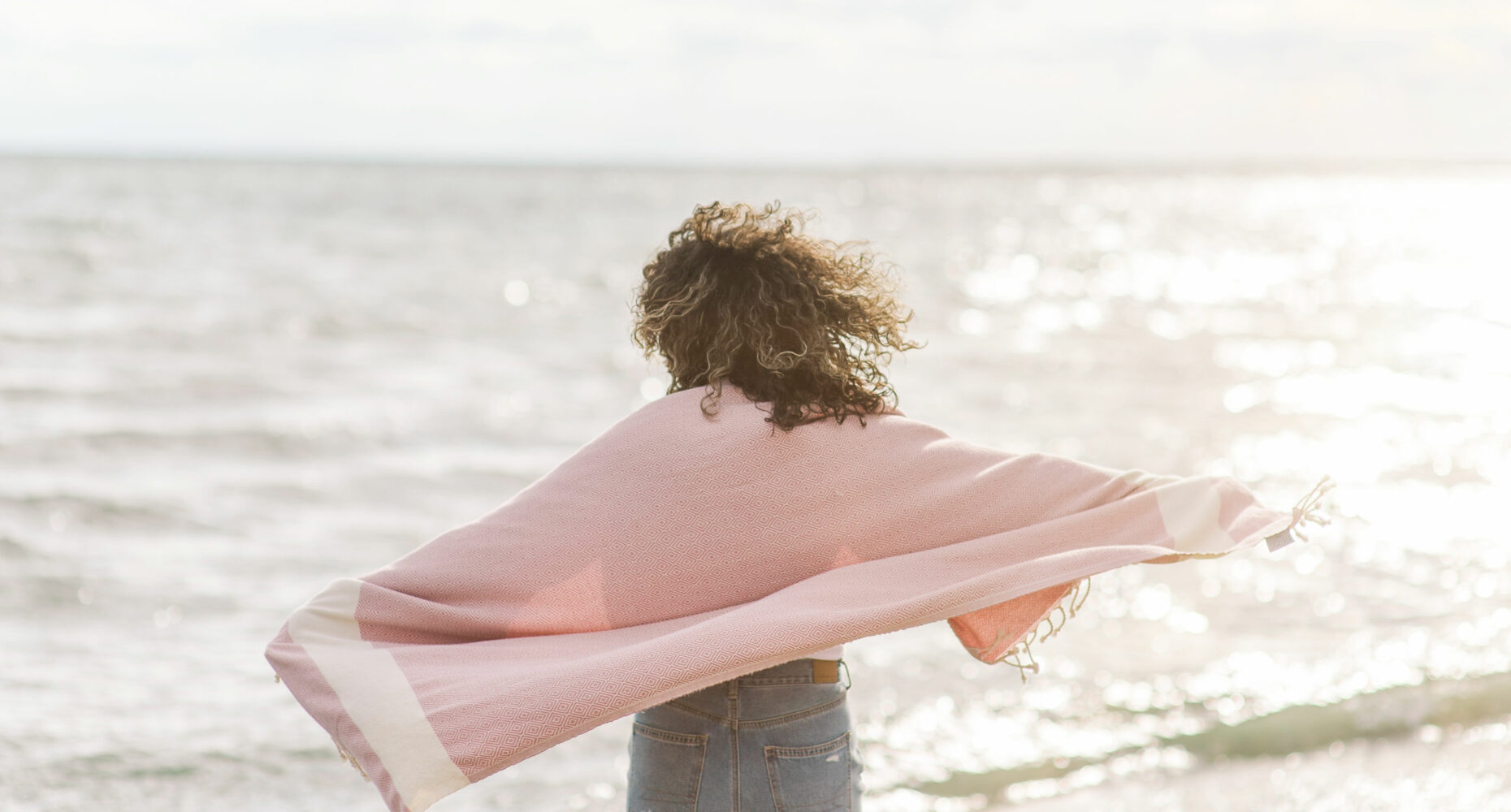 Week 2: Growth Marketing Recap
How is it already the end of another week of Reimagined?! Growth Marketing Week has been so incredible and expanded our knowledge of social selling in SO many ways. We loved hearing what the future looks like for social, how Pinterest is a valuable tool for community growth (and loyalty!) how to effectively work with influencers on campaigns. And one of our biggest takeaways? The importance of integrating video into your social channels in the form of snackable, digestible content. What an eye opening week it's been!
We took pages and pages worth of notes this week, and we won't lie…it was super hard to summarize everything into small journal entries…there was just SO much valuable information. We've shared some of our key takeaways below and if any of this interests you, we'd highly recommend checking out the replays. They are worth every penny! 
June 7
Coffee with the Collective
Whenever we polled our audience about what they missed most about in-person events, the number one response has always been connecting with like-minded ambitious women in business. So we KNEW we needed to include weekly networking sessions to bring together this brilliant community! And so, Coffee with the Collective was born! We were ready with our steaming cups of Pilot "Community" blend coffee in hand, and couldn't wait to actually SEE our community – albeit online! We launched our first Coffee with the Collective session with a question to attendees: What was the biggest challenge faced during the pandemic? We then randomly split into groups of three to four, where we connected by introducing ourselves and our business then discussing this topic at hand. We ended each round of networking by "shouting out" another woman in business who we admire! We can honestly say that this hour of connection left us feeling energized and so happy! If you missed this week's Coffee with the Collective, there's still lots to come…we have three more Monday mornings to gather (virtually) and connect. See you on Monday, June 14, at 11am EST for session TWO of Coffee with the Collective!
June 8

The Future of Social Media (& How It Impacts Your Strategy)
The first session of programming for the week was kicked off by Christine Colling & Nikki Canning from Later—and we left the session with pages of notes. Christine and Nikki dropped SO much valuable information on how to effectively sell on social (aka social selling), including features for small businesses on Instagram, TikTok, Pinterest and Snapchat. It was interesting to see how consumer habits have been the moving force in shifting how ecommerce works and how brands show up to sell on social media. The duo from Later then shared the importance of creating snackable video content for social media and how video is here to stay. One of the key takeaways we took from this session was that video content doesn't have to be perfectly produced and it doesn't have to be filmed in a spotless studio. The main thing to focus on is your messaging and medium. As long as the content has a memorable message and is shared in a relevant way, your community will engage. 
Don't forget to use your Later promo code GROWWITHLATER to get access to one month of Later's Growth Plan for FREE!!

Your People are Here. Create on Pinterest!
Alexandra Nikolajev, Global Creator Inclusion Lead at Pinterest, got us even more excited about Pinterest. We love the happiness and inspiration Pinterest brings us, but after hearing some of the stats and tips she shared, we have even more love for this beautiful platform. Did you know there are 478 million monthly active users on Pinterest??? We had no idea! Alexandra taught us best practices for building an audience, how to measure success on engagement, how Pinterest can best work for your business and much more. We learned terms we'd never even heard of, like topic tagging and instruction lists. Pinterest truly is the happiest place on the internet!
June 9

What Makes a Good Influencer Campaign
Sara Koonar, founder and president of Platform Media & Management Inc., kicked off Wednesday's programming with powerful  insights and knowledge into all things influencer marketing. She talked about where to find influencers; the importance of snackable video content; avoiding polished, stylized content; the best conversions for selling products/services on Instagram; why TikTok is the hottest thing in influencer marketing right now; how to effectively engage with your audience, but also your influencer's audience; why giveaways aren't a good sales strategy and that the thing that matters the least is the number of likes on a post. This session was full of incredible insight and learnings, check it out and make sure you have a notebook and pen handy!
Google Ads for Small Businesses
Well, this was a session we were counting down the moments to—Google Ad knowledge straight from the source! We were so excited to have Erin Sagin, Product Marketing Manager at Google, join our stage to discuss all things Google for business. If you're anything like us, sometimes Google can feel so intimidating for business, but she squashed those feelings and offered tactics and tips to help in launching your Google for business strategy, including tactics for promoting your products. Erin also shared current trends that impact how people search online and how to connect with the right searchers at the right time. One of the key takeaways from Erin was the analysis of online shopping and search trends that emerged from the pandemic, and the ones that are forecasted to stay, such as contactless delivery and free shipping. Google is key to your business, and we're so excited to further dig into the free resources that are linked in the Reimagine Workbook. If you haven't checked it out yet, make sure to download your copy! 
June 10

Growth on Instagram: Reels for Business
Elise Darma. Where do we start!? The main takeaway with this session was that if you aren't doing Reels, you have to start NOW. Did you know video is a consumer's favourite form of content? Enough said, right? We learned how to get started with creating Reels, how Reels don't have to be complicated, and that you don't have to dance and point to have a successful Reel. Elise gave us some insider knowledge in how to repurpose archived Stories into Reels and taught us her equation for crafting an engaging Reel, which includes: Hook, Tip, Call to Action. She also reviewed five strategies for different types of video, including: the conversation starter, the surprise intro, the lightbulb moment, the proof, and the give. If you're comfortable with doing Stories, you're well on your way to creating Reels! Tag us in your next Reel, we'd love to see what you're up to. AND if you want to be blown away with the most incredible tips for Reels, watch this session!

#SoulSessions: Evening Gratitude Meditation
We ended Growth Marketing week with the most soulful, relaxed, empowering session. Before we dove into the best meditation we've ever done, we spoke with Julie Clark, founder of Province Apothecary. Julie talked about simple acts of self-care and how practicing self care doesn't have to be a lot of time (it can be as simple as cleansing your face and practicing positive self talk). We then welcomed Ashley Wray, Founder and CEO of Mala Collective, all the way from Guatemala! Ashley shared how meditation doesn't have to feel intimidating. We learned that you don't have to be in a quiet room without thoughts in order to meditate. You can literally be anywhere and have a thought every three seconds. As long as you're taking the time to connect with your body and breath and acknowledge the thoughts, you're meditating. We were then led through the most peaceful meditation on gratitude. Our key takeaway here is that we don't practice this meditation nearly enough as we should…we're going to have to start time blocking this into our calendar! We loved that this meditation allowed us to reflect, but it also allowed us to imagine the possibilities and focus on moving forward.  If you didn't get to participate in this meditation, make some time to do it asap!
AND, thank you to Ashley for providing The Atelier community with a promo code for Mala Collective: Atelier30
What another incredible week!! We're looking forward to tomorrow's Screen-Free Friday and can't wait for next week's programming, The New Storefront Week!