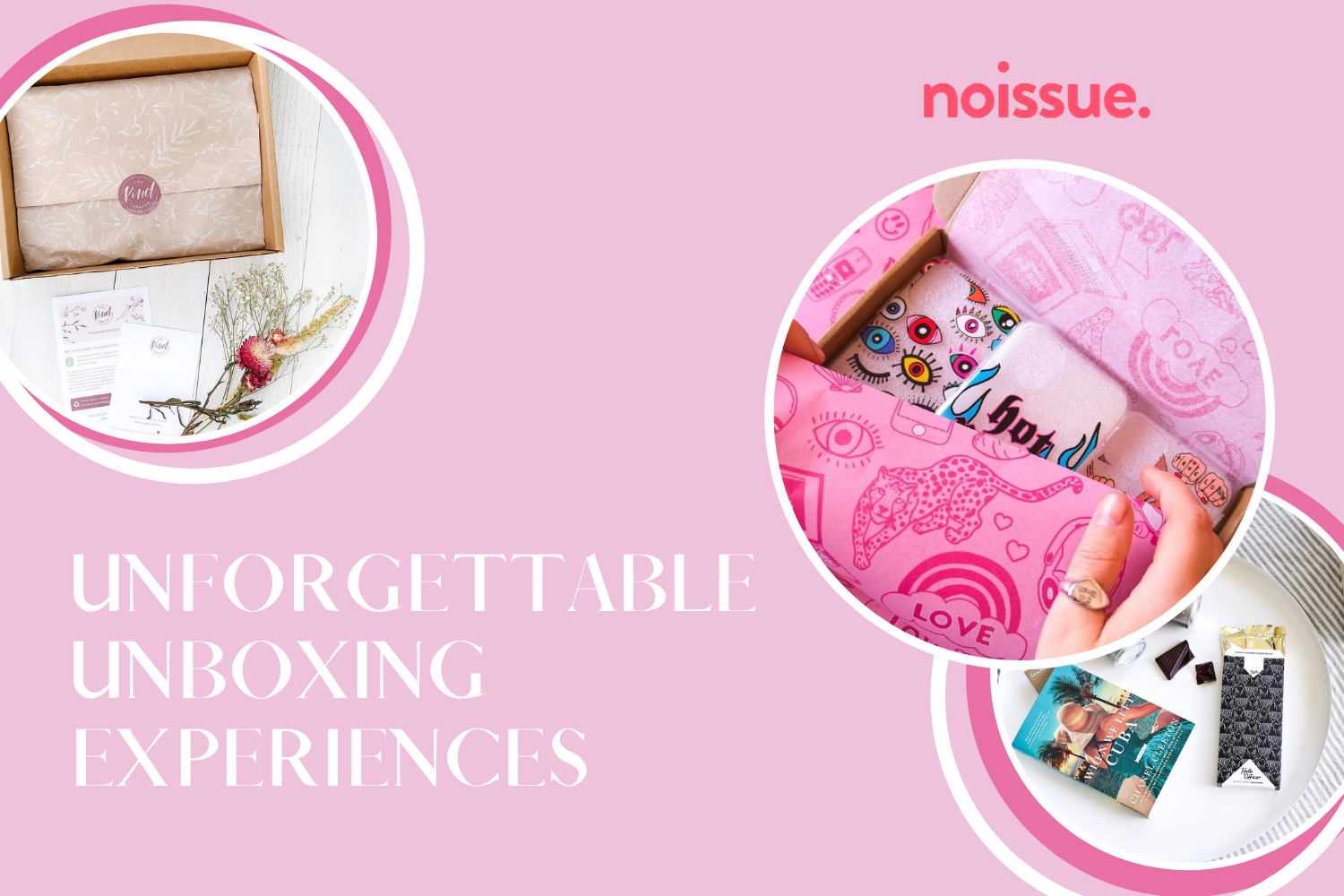 Meet six women-owned businesses with unforgettable unboxing experiences
As humans, there's something about an unboxing experience that draws us all in.
Whether it's the nostalgic feelings of unwrapping a parcel as a child, the layers of beautiful packaging that add intrigue, the anticipation of the gift inside, or a combination of all of the above, there's a reason why unboxing experiences are here to stay.
The popularity with customers receiving a beautiful package and people watching the unboxing unfold online is unrivalled. For the romance film lovers out there, here's a statistic that shows just how much unboxing experiences resonate. According to Google, the amount of time people have spent watching unboxing videos on their phones is the equivalent of watching the movie Love Actually more than 20 million times. Hugh Grant, eat your heart out!
Whether you're hosting a conference or workshop for your brand, or selling products through your e-commerce store, crafting an unboxing experience around your products is an easy way to uplevel the customer experience.
If you're aiming for an unforgettable unboxing, custom packaging is the essential ingredient. Layering products such as tissue paper, stickers, cards, and more take your product beyond just being an item: it becomes an experience.
In need of a little unboxing inspiration? We've rounded up some incredible women-owned businesses from around the world who know their way around an unboxing experience.
Iris & Co
Gemma Hales is the founder and creative florist behind Iris & Co, a florist and online plant shop based in London, England. Gemma was working for a large pharmaceutical company when she realized she missed having a creative outlet in her life, so she took up an evening flower arranging course. As fate would have it, a six-week course turned into a year-long course, leading her to take the leap and found Iris & Co. When COVID-19 hit in 2020, Gemma's florist orders became non-existent. Faced with bills to pay, she pivoted her business to sell houseplants online for her fellow Brits stuck indoors under stay-at-home orders. As a way to showcase her branding and deter thefts from people's doorsteps, Gemma used noissue's eco-friendly stickers to share exactly what was inside the box. Since then, there's been no doorstep swiping. This creative and clever unboxing experience will definitely win the heart of any plant parent!
Booxie
Rahaf Sabbagh is the founder of Booxies, a curated gift box service for bookworms based in Melbourne, Australia. When the pandemic struck, many people were separated from their loved ones living in different homes or cities. In response to this, Rahaf left her career in banking and finance to create Booxies, which lets people send loved ones box sets consisting of books and some of Australia's finest products, like locally created teas, coffees or cocktails. On top of such thoughtfully curated gifts, Booxie also aims to provide a green unboxing experience. Her packaging features noissue's compostable stickers and mailers, biodegradable cylinders and recycled cardboard boxes, which the brand encourages customers to recycle again. What a beautiful way to escape from reality into a good book –and have a guilt-free experience while doing so.
Talk & Tell
Chloé Boulos is the founder of Talk & Tell, a UK-based online store that creates vibrant and protective tech accessories and personalized stationery. The central idea behind her small business was her love for design and technology colliding. Talk & Tell ships to over 80 countries and counting, and her products have been spotted in Cosmopolitan and on Keeping Up With The Kardashians. To create a packaging experience that rivals her unique designs, Chloé customized hot pink tissue paper to feature her playful illustrations and paired it with custom Talk & Tell branded stickers. The result is an unboxing experience that is memorable like no other—we'd be tickled pink to receive this in the mail.
By Indeko
Chloe Fischart and Joelle Black are the founders of By Indeko, an Australian-based social enterprise that increases employment opportunities for people with disabilities through its store creating apparel, accessories and jewelry. In collaboration with artisans with a disability and Monte Lupo Art Studio, By Indeko's products and orders are created, packed and dispatched by their team, which helps them develop their skills in artistry, inventory control, warehousing and logistics. Alongside this, By Indeko has also created an unboxing experience that's brimming with their brand's personality. Custom branded Forest Stewardship Council (FSC) tissue paper and custom cards stating who packed each order are fun and vibrantly designed, while a personalized, colourful box is the cherry on top of their excellent packaging design.
Modern Theory
Michelle Tu is the founder of Modern Theory, an eco-friendly candle company based in San Francisco. After receiving a PHD in cellular biology, Michelle decided she wanted to use her skills in a more creative fashion, so she launched a skincare brand. But, founding a business proved stressful, so to calm her nerves Michelle started pouring candles as a hobby and gifting them to friends. Demand surged for her candles, so she shut her skincare business down and pursued the candle business instead. We love an unexpected career pivot! Modern Theory uses sleek noissue tissue paper, custom stickers and a minimalist box design to create an unboxing experience that makes its chic candles the hero.
The Kind Curator
Miya Didrichsons is the founder and owner of The Kind Curator Co., a Toronto-based company that connects shoppers to beautifully and locally crafted, small-batch products. All of the products that go into the brand's curated gift boxes are kind to the planet and have been researched thoroughly by Miya to have only the best ingredients, packaging and environmental efforts. The Kind Curator also plants a tree for every box purchased. Miya wanted this eco-friendly approach reflected in The Kind Curator's packaging, so she chose acid-free FSC certified custom tissue paper and a beautifully branded custom sticker to seal the deal. The result is one of the most elegant unboxing experiences we've seen that is sure to leave a smile on the recipient's face.
Wrapping it up
We hope you're feeling inspired to craft your own unboxing experience after seeing what these wonderful founders have created!
Using custom packaging to build an experience around your product or brand is a great way to level up any activation that your business is doing, like workshops or conferences. An unboxing experience is also a very complimentary addition to products being sold online or in-store.
If you're after more packaging inspiration and bespoke collaborations, come party with us at noissue and check out the noissue Events Hub!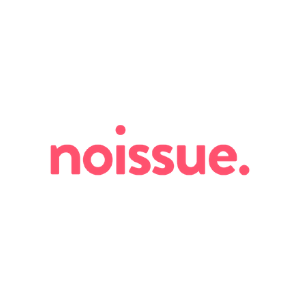 The noissue Team
Visit Website
noissue was founded to provide makers, brands and businesses of all sizes access to custom, sustainable packaging.